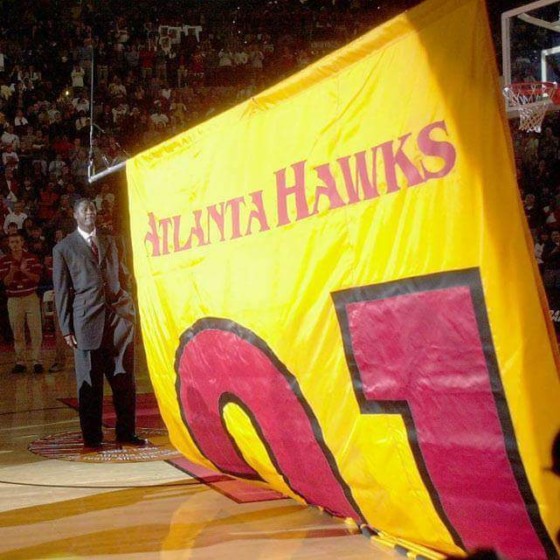 The Hawks retired Dominique Wilkins' No. 21 in ceremonies before a cheering, packed house at Philips Arena. Wilkins joined Bob Pettit and Lou Hudson as the only Hawks to have their numbers retired.
Jacques Dominique Wilkins is a retired professional basketball player who primarily played for the Atlanta Hawks of the NBA. Wilkins was a nine-time NBA All-Star, and one of the best dunkers in NBA history, earning the nickname "The Human Highlight Film."
In 2006, Wilkins was inducted into the Naismith Memorial Basketball Hall of Fame.
Read more about his honors at: Daily Black History Facts