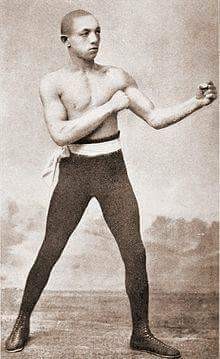 Dixon was interred in the Mount Hope Cemetery in Boston. There is a recreation centre named after him in downtown Halifax.
George Dixon was a Black Canadian professional boxer and the 1st black world boxing champion in any weight class, while also being the 1st ever Canadian-born boxing champion.
Dixon was born in Africville, Halifax, Nova Scotia. Known as "Little Chocolate," he stood 5 feet 3.5 inches tall and weighed only 87 pounds when he began his professional boxing career. Dixon claimed the World Bantamweight Championship in 1888 and was officially considered the champion after knocking out Nunc Wallace of England in 18 rounds on June 27, 1890.
Read more about his career & legacy at: Daily Black History Facts