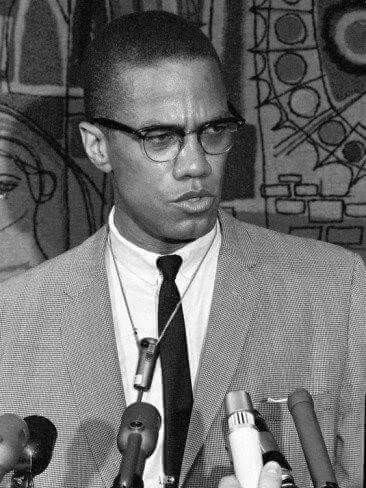 Malcolm X announced his split from Elijah Muhammad's Nation of Islam.
Malcolm X called a 11:00 A.M. press conference at Park Sheraton Hotel, at which he issues copy of his March 8th statement and his March 11th telegram to Elijah Muhammad. The press conference in Tapestry Suite of Park Sheraton Hotel, New York is to an audience of 6 that listened as Malcolm X read a prepared statement and a telegram he sent to Elijah Muhammad on March 11.
In part of his prepared statement he says:
"Internal differences within the Nation of Islam forced me out of it. I did not leave of my own free will. But now that it has happened, I intend to make the most of it. Now that I have more independence of action, I intend to use a more flexible approach toward working with others to get a solution to this problem."
He also announced a restricted meeting at 8:30 PM on March 15 at the George Washington Carver Club in New York.
Two days earlier, on March 10th, Malcolm X told Ebony magazine that the Black Muslim leaders have "got to kill me. They can't afford to let me live. . . I know where the bodies are buried. And if they press me, I'll exhume some."
That same day, NOI sends Malcolm a certified letter requesting that he return all NOI property, including the house in East Elmhurst.
Read more stories like this at: Daily Black History Facts