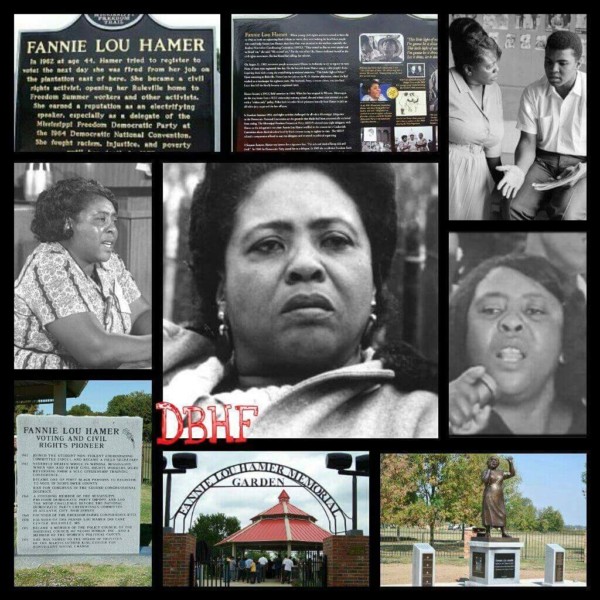 Fannie Lou Hamer died of heart failure due to hypertension at the age of 59 at a hospital in Mound Bayou, Mississippi and is buried in her hometown of Ruleville, Mississippi. #WomensHistoryMonth
Hamer's tombstone reads one of her famous quotes, "I am sick and tired of being sick and tired."
At the time of her death, Hamer was almost penniless, yet her funeral was well attended by celebrities, social activists and political leaders from all walks of life.
Fannie Lou Hamer (born Fannie Lou Townsend) was a voting rights activist and civil rights leader.
She was instrumental in organizing Mississippi Freedom Summer for the Student Nonviolent Coordinating Committee (SNCC), and later became the Vice-Chair of the Mississippi Freedom Democratic Party, attending the 1964 Democratic National Convention in Atlantic City, New Jersey, in that capacity. Her plain-spoken manner and fervent belief in the Biblical righteousness of her cause gained her a reputation as an electrifying speaker and constant activist of civil rights.
Read about her amazing legacy at: Daily Black History Facts