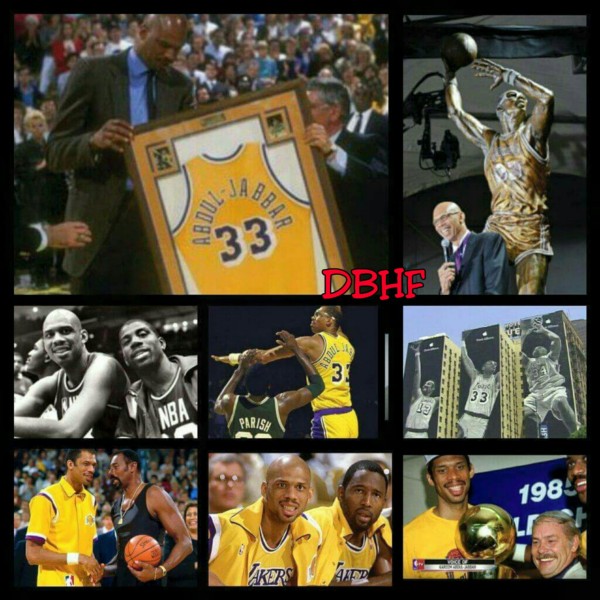 The Los Angeles Lakers retired Kareem Abdul-Jabbar's No. 33 in honor of the NBA's all-time leading scorer.
Kareem Abdul-Jabbar (born Ferdinand Lewis Alcindor, Jr.,), is a retired professional basketball player. He is the NBA's all-time leading scorer, with 38,387 points. During his career with the NBA's Milwaukee Bucks and Los Angeles Lakers from 1969 to 1989, Abdul-Jabbar won 6 NBA championships and a record 6 regular season MVP Awards.
In college at UCLA, he played on 3 consecutive national championship teams, and his high school team won 71 consecutive games.
At the time of his retirement, Abdul-Jabbar was the NBA's all-time leader in points scored, games played, minutes played, field goals made, field goal attempts, blocked shots, defensive rebounds, and personal fouls.
Abdul-Jabbar also has been an actor, a basketball coach, and an author.
In 2012, he was selected as a U.S. cultural ambassador.
Read more stories like this at: Daily Black History Facts