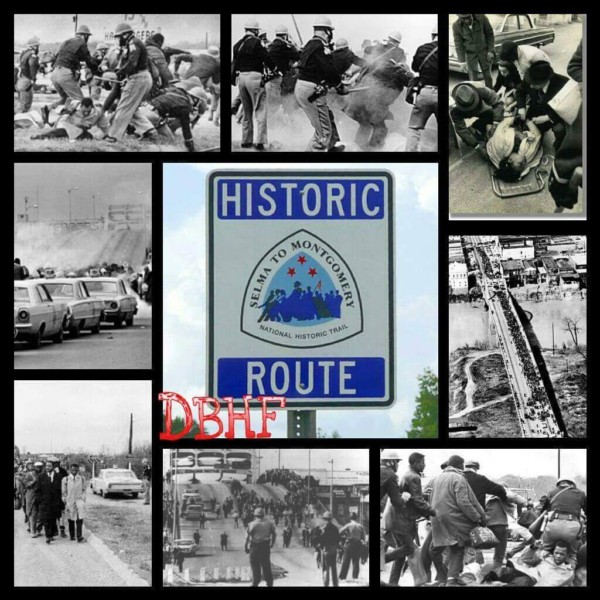 A group of almost 600 civil rights marchers are forcefully broken up in Selma, Alabama.
The Selma to Montgomery marches, also known as Bloody Sunday and the two marches that followed, were marches and protests held in 1965, that marked the political and emotional peak of the American civil rights movement.
All three marches were attempts to march from Selma to Montgomery where the Alabama capitol is located. They grew out of the voting rights movement in Selma, launched by local African-Americans who formed the Dallas County Voters League (DCVL).
In 1963, the DCVL and organizers from the Student Nonviolent Coordinating Committee (SNCC) began voter-registration work. When white resistance to black voter registration proved intractable, the DCVL requested the assistance of Martin Luther King, Jr. and the Southern Christian Leadership Conference, who brought many prominent civil rights and civic leaders to support voting rights.
The first march took place on March 7, 1965 —"Bloody Sunday" — when 600 marchers, protesting the death of Jimmie Lee Jackson and ongoing exclusion from the electoral process, were attacked by state and local police with billy clubs and tear gas.
The route is memorialized as the Selma To Montgomery Voting Rights Trail, a U.S. National Historic Trail.
Read more about the events of Bloody Sunday at: Daily Black History Facts