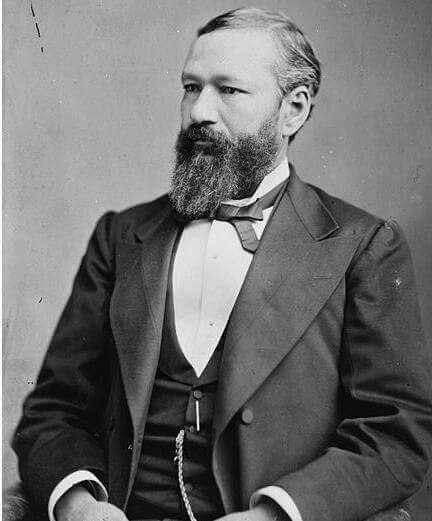 After 3 years of debate and controversy, members of the U.S. Senate refused to allow P. B. S. Pinchback of Louisiana to take his seat.
Pinchback was elected to the U.S. House of Representatives in the fall of 1872. Later, during the winter of 1873, he was elected to the U.S. Senate. Over the course of the long debate concerning his case, he became a national political figure as well as a prominent name in Washington society.
Pinckney Benton Stewart Pinchback (born Pinckney Benton Stewart), was the 1st person of African-American descent to become governor of a U.S. state. A Republican, he served as the 24th Governor of Louisiana for 35 days, from December 9, 1872, to January 13, 1873.
Nicholas Lemann, in Redemption: The Last Battle of the Civil War, described Pinchback as "an outsized figure: newspaper publisher, gambler, orator, speculator, dandy, mountebank – served for a few months as the state's Governor and claimed seats in both houses of Congress following disputed elections but could not persuade the members of either to seat him."
Read more stories like this at: Daily Black History Facts