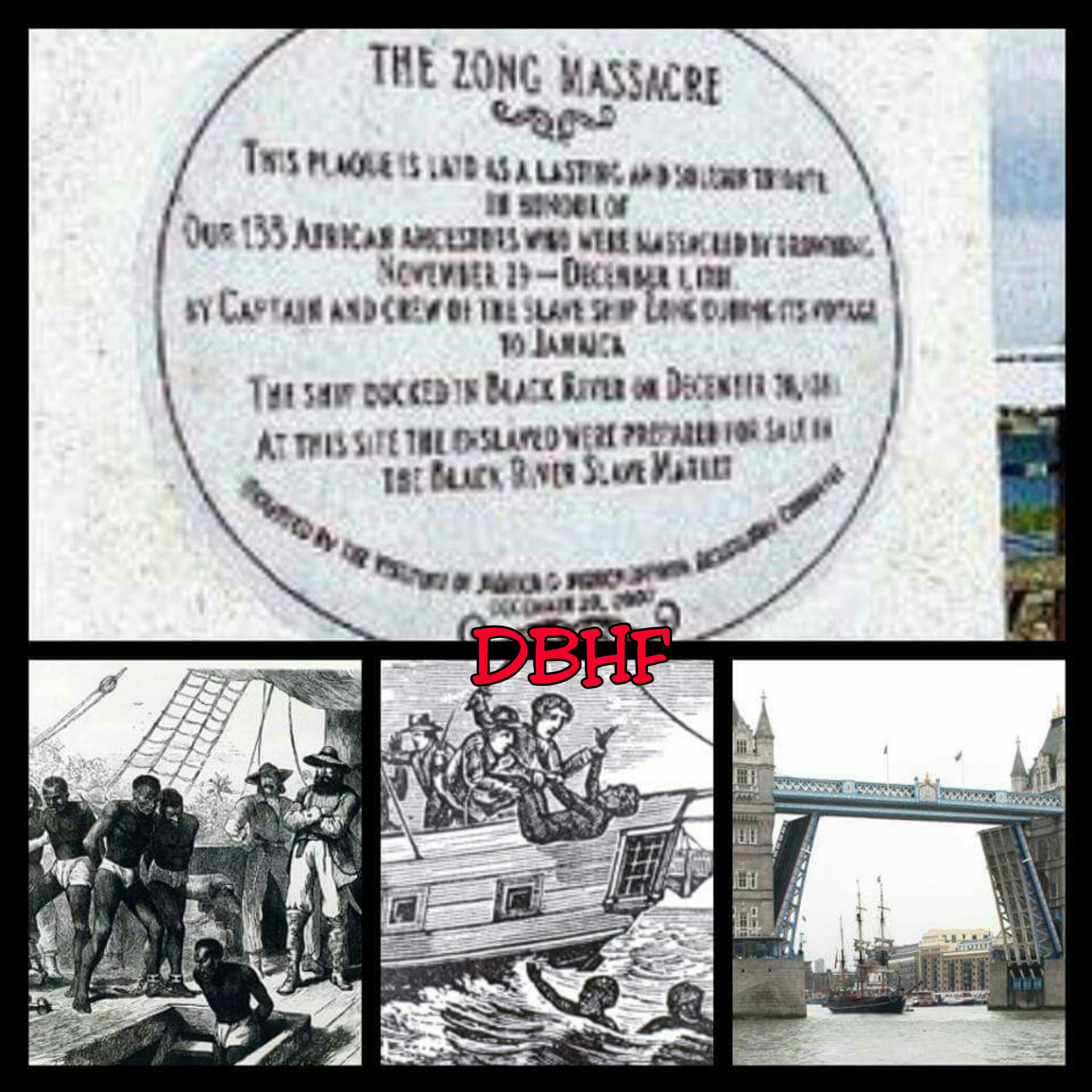 The crew of the British slave ship Zong, murdered 133-142 Africans by dumping them into the sea to claim insurance. The slave ship was owned by a Liverpool slave-trading syndicate.
No officers or crew were charged or prosecuted for the deliberate killing slaves. 
John Lee declared that a master could drown slaves without "A surmise of impropriety". 
He stated: "WHAT IS THIS CLAIM THAT HUMAN PEOPLE HAVE BEEN THROWN OVERBOARD? THIS IS A CASE OF CHATTELS OR GOODS. BLACKS ARE GOODS AND PROPERTY: IT IS MADNESS TO ACCUSE THESE WELL-SERVING HONOURABLE MEN OF MURDER. They acted out of necessity and in the most appropriate manner for the cause. The late Captain Collingwood acted in the interest of his ship to protect the safety of his crew. To question the judgement of an experienced well-travelled captain held in the highest regard is one of folly, especially when talking of slaves. THE CASE IS THE SAME AS IF WOOD HAD BEEN THROWN OVERBOARD."
Read about the massacre and aftermath at: Daily Black History Facts