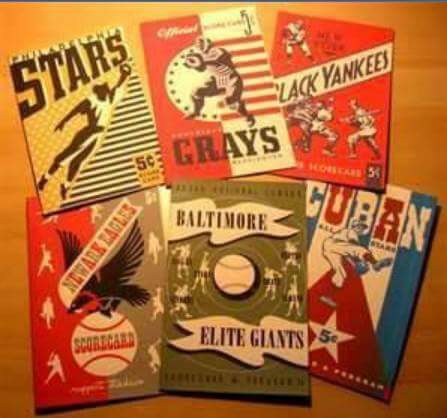 The second Negro National League was one of the several Negro leagues which were created during the time organized baseball was segregated.
The league was established in 1933, two years after the first Negro National League (NNL) had disbanded. The second NNL lasted until 1948, the year after Major League Baseball integrated, after which its surviving teams merged into the Negro American League.
NEGRO NATIONAL LEAGUE FRANCHISES:
Baltimore Black Sox (1933-1934)
Brooklyn Royal Giants (1933)
Cole's American Giants (1933-1935)
Columbus Blue Birds / Akron Black Tyrites / Cleveland Giants (1933) moved during season
Detroit Stars (1933)
Indianapolis ABC's (1933)
Nashville Elite Giants (1933-1934) / Columbus Elite Giants (1935) / Washington Elite Giants (1936-1937) / Baltimore Elite Giants (1938-1948)
Pittsburgh Crawfords (1933-1938)
Atlantic City Bacharach Giants (1934)
Cleveland Red Sox (1934)
Homestead Grays (1934-1948)
†Newark Dodgers (1934-1935) / Newark Eagles (1936-1948)
Philadelphia Stars (1934-1948)
†Brooklyn Eagles (1935)
New York Cubans (1935-1936; 1939-1948)
New York Black Yankees (1936-1948)
Washington Black Senators (1938)
†The Brooklyn Eagles and Newark Dodgers merged into the Newark Eagles in 1936.
Read more about the league at: Daily Black History Facts