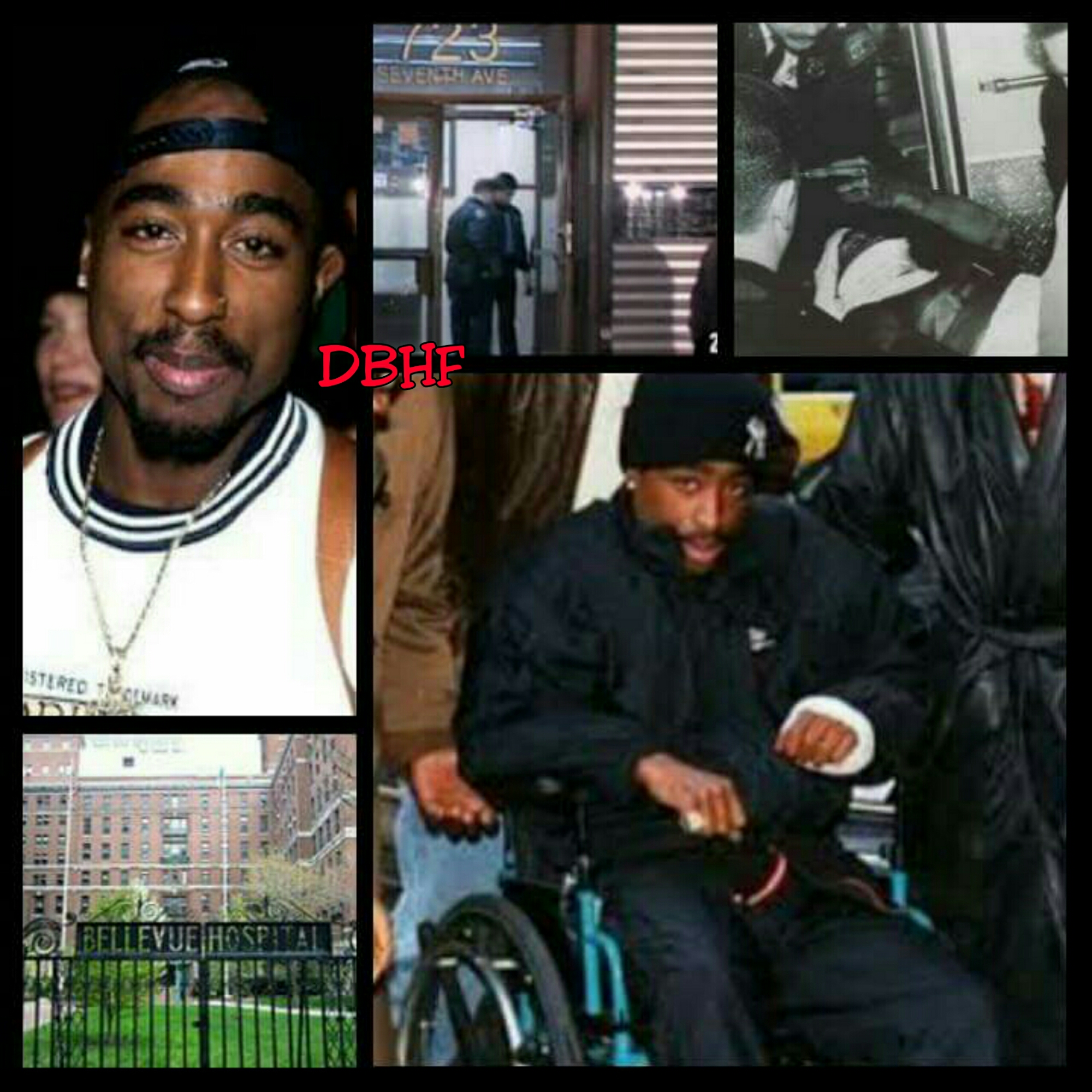 The day before the verdict in his sexual abuse trial was to be announced, Tupac Shakur was robbed, beaten, pistol whipped and shot by three men in the lobby of Quad Recording Studios in Manhattan.
Tupac told journalist Chuck Philips a year after the attack, that he believed the robbery to be a pretext for the attack. Why, he asked would they take jewelry and leave his Rolex watch?.
Shakur was rushed to Bellevue Hospital after the near-fatal shooting.
According to some reports, the doctors at Bellevue Hospital, where Shakur was treated, he had 5 bullet wounds; two in the head, two in the groin and one through the arm and thigh. The hospital documents, however, have never been released. In the documentary "Biggie and Tupac", Tupac's father is interviewed and said that Tupac made a point to show him that no damage was inflicted upon his penis and/or testicles. His father also mentions that when he saw Tupac's groin, he knew that he was his son. 
Read about the aftermath of the shooting at: Daily Black History Facts