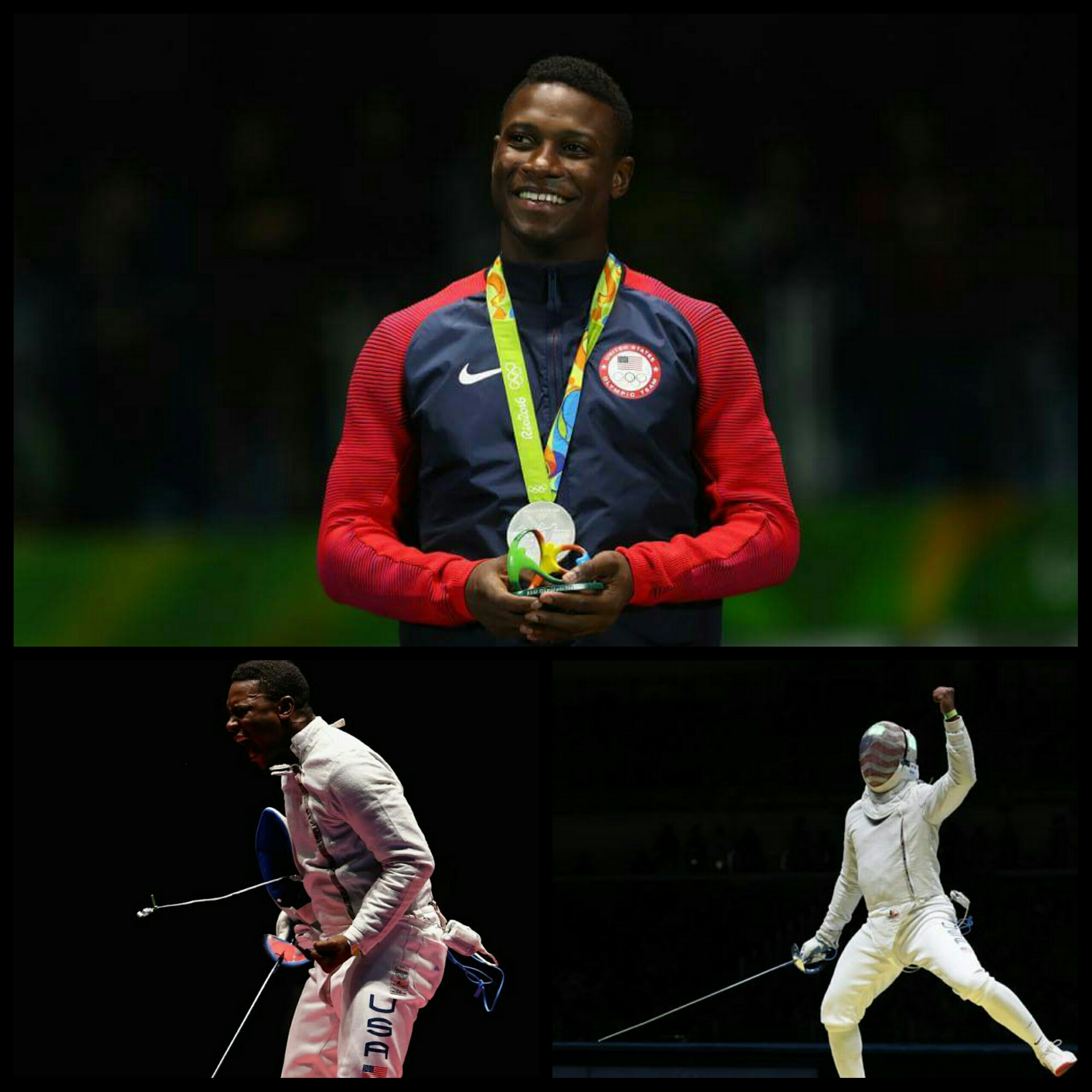 Congrats to Daryl Homer!!!
Wednesday, Daryl Homer became the 1st American man to win saber silver in an Olympics since 1904. Homer's mentor, Peter Westbrook, won bronze in the 1984 games, which were boycotted by the dominant Russians, but other than that, no American man had medaled since the 1904 Olympiad in St. Louis.
Asked about his Silver win, Homer stated:  "I'm just very, very pleased," Homer said. "Just happy to be on the podium, happy that I competed, happy that I left it all out there. I think I just overthought the match a little bit, got a little of the heebie-jeebies."
No American man has ever won a fencing gold but Fencing history has been  made in Rio.
Daryl Homer is the son of a single mother from the Virgin Islands who became fascinated by fencing when he saw a picture of two fencers in a children's dictionary at the age of 5. "You put a sword in any kid's hand, they're going to like it," Homer said.