Several people have fought hard for #Black Liberation. These individuals paved the way and opened up many doors for Black people. Because of these great leaders, Black people today have many more opportunities. Just like Dr. Martin Luther King Jr., these great leaders have earned their spot to be remembered in history. Here are 9 great leaders who should never be forgotten in their fight for Black Liberation.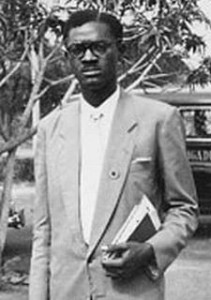 Patrice Emery Lumumba was a Congolese independence leader and the first democratically elected leader of the Congo. He was born July 2, 1925 to a farmer, Francois Tolenga Otetshima, and his wife, Julienne Wamato Lomendja. Lumumba was the founder and leader of the mainstream Movement National Congolais Party. He played a huge role in campaigning for the independence from Belgium. Lumumba was a Pan-Africanist and spoke proudly and boldly against the cruelties of colonialism. He was passionate about united the Congo with a full economic and political independence.  Lumumba had two attempts on his life. The CIA were instructed by U.S President Dwight Eisenhower to assassinate Lumumba by poison, but they failed. The United States and Belgium worked together to aid rival politicians, headed by Joseph Desire Mobutu, who aided in seizing power and arresting Lumumba. Lumumba was tortured, beat, shot, and killed by a firing squad.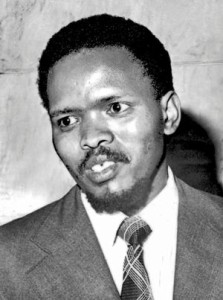 2.  #Steve Biko
Stephen Bantu Biko was an anti-apartheid activist in South Africa in the 1960s and 1970s. Biko was a student leader and founded the Black Consciousness Movement that helped empower and mobilize the urban Black population. He is known as a martyr of the anti-apartheid movement. Biko was arrested for his beliefs and his anti-apartheid activism. On Sept 12, 1977, Biko died while in police custody from the injuries he received from arresting police. Officers interrogated Biko for twenty-two hours which included torture and beatings thatresulted in a coma. He suffered a major head injury while in police custody at the Walmer Police Station, in a suburb of Port Elizabeth, and was chained to a window grill for a day. About 20 years later in 1997, five officers confessed to killing Biko.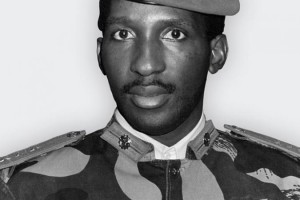 Thomas Isidore Noel Sankara was born on December 21, 1949, and was a Burkinabe military captain. He was identified as a charismatic and iconic figure of the revolution. He was known as "Africa's Che Guevara." Sankara was a Pan-Africanist who fought to create a self-sufficient and economically thriving population by eliminating widespread corruption through the country's political ranks. Sankara's achievements included: environmental protection, growing of the Sahel, as well as promoting women's rights by outlawing female genital mutilation. He also made sure that women were appointed into high government roles. Sankara was assassinated in 1987 along with 13 other officials. It is said the assassination was masterminded by his former close ally, Blaise Compaore.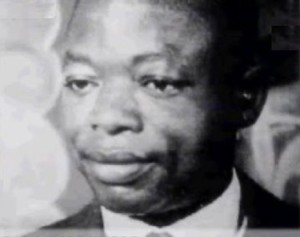 4.  Ruben Um Nyobe
Ruben Um Nyobe was born in 1913. He was an anti-colonialist Cameroonian leader. He helped found the Cameroon's People Union (UPC) in 1948. The French colonialist banned and exiled members of the UPC for nearly a decade after the UPC published the "Proclamation Commune" in 1955. The French authorities considered it to be provocation and a unilateral declaration of independence. Nyobe was killed by the French army in 1958. A couple of years later, Felix Moumie, the president of the UPC, was poisoned in Geneva by the French secret service.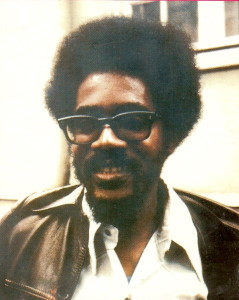 Walter Rodney was a well-known Guyanese historian, preeminent scholar, and a political activist. He believed that intellectuals should make their skills available for the struggle and emancipation of the people. Rodney traveled widely and became very well known internationally as an activist, scholar, and formidable orator. He actively rallied for Black liberation. He argued against capitalism and fought for a socialist development template for the Caribbean and Africa.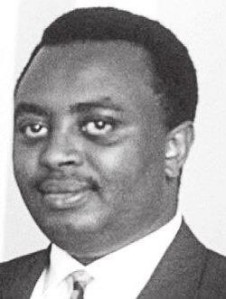 6.  Prince Louis Rwagasore
Prince Rwagasore was born Jan. 10, 1932, and is known as Burundi's national and independence hero. He was a Burundi nationalist and prime minister. Prince Louis was the son of Mwami (King) Mwambutsa IV and Therese Kayonga. He founded a series of African cooperatives to encourage economic independence; however, they were banned by Belgium in 1958. The country claimed independence in 1962, and changed its name from Ruanda-Urundi back to Burundi. Rwagasore was assassinated weeks after in a plot organized by a Belgian rival to the throne.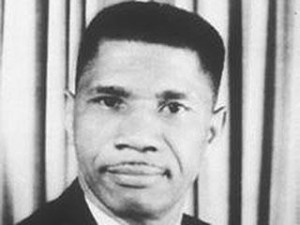 7.  Medgar Wiley Evers
Medgar Evers was born on July 2, 1925 in Decatur, Mississippi. He was an American Civil Rights activist involved in efforts to overturn segregation at the University of Mississippi. Evers was known to organize many boycotts, and set up new local chapters of the NAACP. When he started investigating the death of Emmett Till, he became a target for white supremacists groups. On the morning of June 12, 1963, Evers arrived home and was getting out of his car when he was shot in the head from a rifle. He died from the shot gun wound.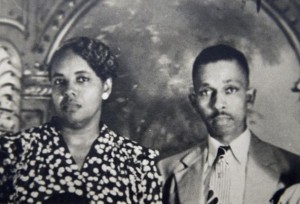 8. Harriett Moore 
9. #Harry Moore
Harry and Harriett Moore were husband and wife. The couple worked as a team as civil rights activists, and both were teachers who founded the NAACP in Brevard County, Fla. Harry Moore invested his time in researching and studying each lynching case that took place in Florida up until his own death. He also was involved in the Progressive Voters League. Harry worked to increase the Black voter's registration between the years of 1944 and 1950. When Harry and his wife lost their jobs as teachers, they became involved in the NAACP full-time. The Ku Klux Klan bombed the Moore's home in 1951. The couple were reported as the first NAACP members to be murdered for their activism.
Sources:
http://answersafrica.com/african-leaders-and-warriors-in-history.html
http://www.theguardian.com/global-development/poverty-matters/2011/jan/17/patrice-lumumba-50th-anniversary-assassination