Absalom Boston was a United States mariner. He was the first African-American captain to sail a whaleship, with an all-black crew in 1822. He also led the Nantucket abolitionist movement and was a founding trustee of the Nantucket's African Baptist Society and the African Meeting House in Nantucket.
Boston was born in Nantucket, Massachusetts, to Seneca Boston, a black ex-slave father and Thankful Micah, a Wampanoag Indian mother. He spent his early years working in the whaling industry and by the age of 20, he acquired enough money to purchase property in Nantucket. He later obtained a license to open a public inn.
In 1822, he became the captain of The Industry, a whaleship manned entirely with an African-American crew. After a six-month journey, he returned with 70 barrels of whale oil and the entire crew still intact. He retired from the sea after returning from his voyage. 
After retirement, he went on to become a respected leader of the island's black community, opened a store, and served as trustee of the African Baptist Church. In 1845, he backed a campaign to integrate Nantucket's public schools, filing a successful lawsuit to have his daughter admitted to high school. Boston died in 1855.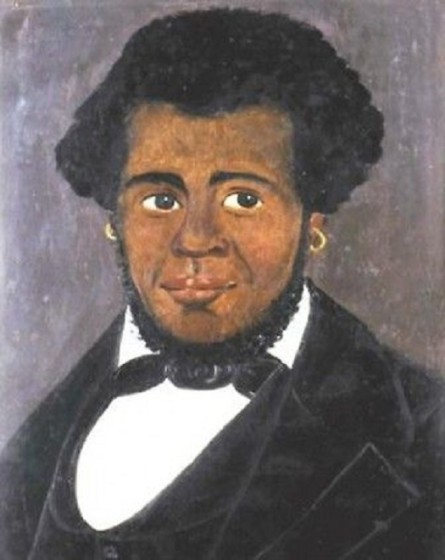 source:
http://voyagetodiscovery.org/boston.htm