Singer Alberta Hunter was a pioneering African-American jazz, blues and pop music artist. She was born in Memphis, Tennessee to Laura Peterson, who worked as a maid in a Memphis brothel, and Charles Hunter, a Pullman porter. By the age of 12, Hunter had relocated to Chicago.
She worked in a kitchen, peeling potatoes by day; during the night, she searched for singing gigs at nightclubs. Around 1911, her career in music began in the brothel houses on the southside of Chicago. Eventually, she landed a spot at the Dreamland ballroom. She later worked with legendary pianist Tony Jackson and became good friends with King Oliver's pianist, Lil Hardin Armstrong.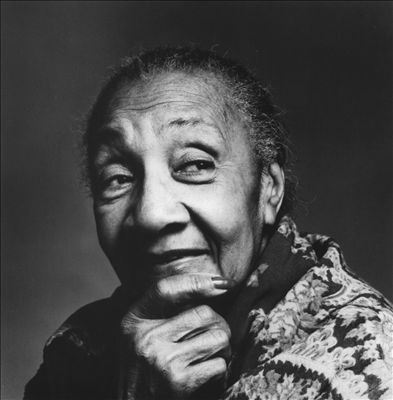 Nevertheless, working in these clubs was not easy. The environment was dangerous and very violent at times. Not long after an incident where Hunter's piano accompanist was killed by a stray bullet, she decided to relocate and try her luck in New York.
Hunter toured in Europe in 1917, where she performed in Paris and London. Her career as a singer and songwriter flourished in the 1920s and 1930s, and she appeared in clubs and on stage in musicals in both New York and London.
In 1928, Hunter played "Queenie" opposite Paul Robeson in the first London production of Show Boat at Drury Lane. In the 1950s, she led U.S.O. troupes in Korea; however, her mother's death in 1957 led her to a career change. After her mother died, she ended her singing career and ultimately enrolled in nursing school. Upon graduating, she worked as a nurse for two decades.
Hunter was inducted into the Blues Hall of Fame in 2011 and the Memphis Music Hall of Fame in 2015. On October 17, 1984, Hunter died at the age of 89.
sources:
http://www.allmusic.com/artist/alberta-hunter-mn0000935212/biography
http://www.mtv.com/artists/alberta-hunter/biography/