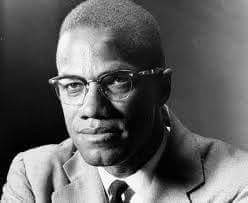 At the Cory Methodist Church in Cleveland, Ohio, Malcolm X delivers his famous "The Ballot Or The Bullet" speech.
In the speech, Malcolm advised African Americans to judiciously exercise their right to vote, but he cautioned that if the government continued to prevent African Americans from attaining full equality, it might be necessary for them to take up arms.
It was ranked 7th in the top 100 American speeches of the 20th century by 137 leading scholars of American public address.
BACKGROUND: On March 8, 1964, Malcolm X announced his separation from the Nation of Islam, a Black nationalist religious organization for which he had been the spokesman for nearly a decade. The Nation of Islam, which advocated on behalf of African Americans, had significant disagreements with the Civil Rights Movement.
Whereas the Civil Rights Movement advocated on behalf of integration and against segregation, the Nation of Islam favored separatism. One of the goals of the Civil Rights Movement was to end disfranchisement of African Americans, but the Nation of Islam forbade its members from participating in the political process.
When he left the Nation of Islam, Malcolm declared his willingness to cooperate with the Civil Rights Movement. He reassured leaders of the Civil Rights Movement that "I've forgotten everything bad that [they] have said about me, and I pray they can also forget the many bad things I've said about them."
Read the full speech at: Daily Black History Facts