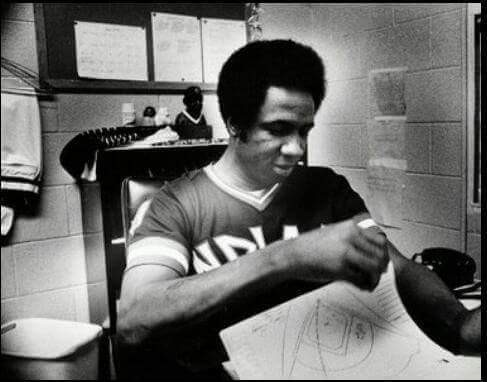 Frank Robinson manages the Cleveland Indians in his first game as major league baseball's 1st African American manager.
Frank Robinson is a former Major League Baseball outfielder and manager. He played from 1956 to 1976, most notably for the Cincinnati Reds and the Baltimore Orioles. He is the only player to win league MVP honors in both the National and American Leagues.
Frank Robinson won the Triple crown, was a member of two teams that won the World Series (the 1966 and 1970 Baltimore Orioles), and amassed the fourth-most career home runs at the time of his retirement (he is currently ninth). Robinson was elected to the Baseball Hall of Fame in 1982.
Robinson was the 1st African-American hired to serve as manager in Major League history. He managed the Cleveland Indians during the last two years of his playing career, compiling a 186–189 record. He went on to manage the San Francisco Giants, the Baltimore Orioles, and the Montreal Expos/Washington Nationals.
Read more stories like this at: Daily Black History Facts