Arthur Mitchell is a dancer and choreographer who created a training school and the first African-American classical ballet company, Dance Theatre of Harlem.
Mitchell was born on March 27, 1934, in New York City, New York. He is one of four siblings and grew up in the streets of Harlem, New York.
Mitchell was forced to assume financial responsibility for his family in the wake of his father's incarceration, at the age of 12. He worked numerous jobs including shoe-shining, mopping floors, newspaper delivery, and work in a meat show. He got involved with street gangs but kept his eyes on reaching higher goals.
In school, Mitchell's guidance counselor encouraged him to apply for the High School of Performing Arts. After being accepted into the program, he decided to work towards having a career in classical ballet.
Following his graduation in the early 1950s, he won a dance award and scholarship to study at the School of American Ballet, the school affiliated with the New York City Ballet. In 1954, following his 1952 Broadway debut in the opera Four Saints in Three Acts, Mitchell would return to Broadway to perform in the Harold Arlen musical House of Flowers, alongside Diahann Carroll, Geoffrey Holder, Alvin Ailey, Carmen De Lavallade, and Pearl Bailey.
In 1955 Mitchell made his debut as the second African American with the New York City Ballet (NYCB), performing in Western Symphony.
Mitchell left the New York City Ballet in 1966 to appear in several Broadway shows and helped found ballet companies in Spoleto, Washington, D.C., and Brazil, where he directed a dance company. The Company he founded in Brazil was the National Ballet Company of Brazil.
Mitchell returned to Harlem in 1968, where he was determined to provide opportunities in dance for the children of the community. A year later, he and his teacher Karel Shook formed a classical ballet school. Mitchell had $25,000 of his own money to start the school. About a year later he received $315,000 in a matching funds grant from the Ford Foundation. In1 969, the Dance Theater of Harlem (DTH) was born in 1969 with 30 kids in a church basement.
Mitchell has been recognized as a MacArthur Fellow, inducted into the National Museum of Dance's Mr. & Mrs. Cornelius Vanderbilt Whitney Hall of Fame, and has received the United States National Medal of Arts and a Fletcher Foundation fellowship.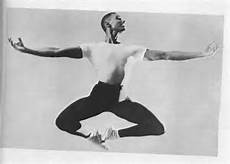 sources:
http://www.the-ballet.com/mitchell.php