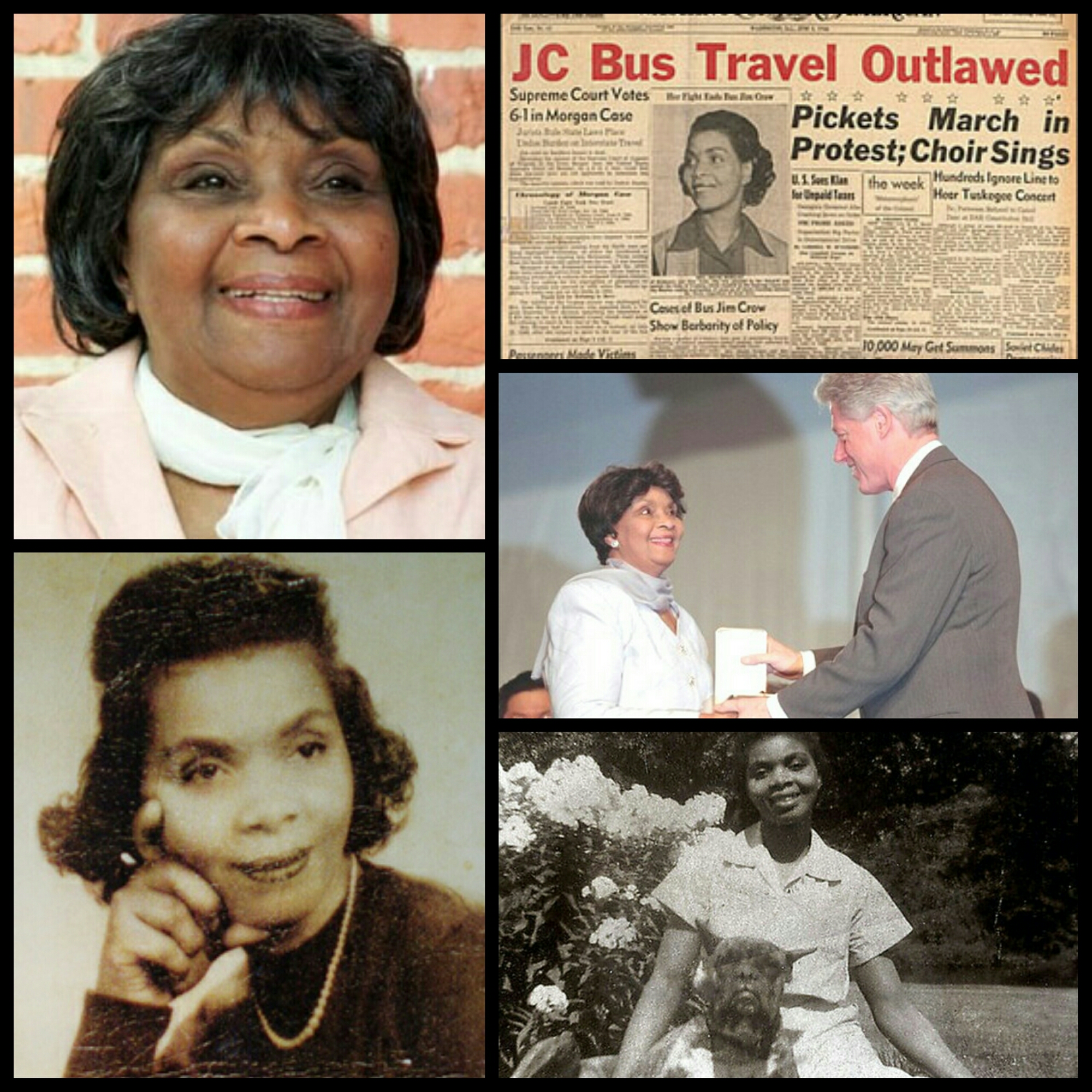 Irene Morgan passed away at her daughter's home. She was 90.
In 1944, 11 years before Rosa Parks, Irene Morgan was arrested in Middlesex County, Virginia, for refusing to give up her seat on an interstate bus according to a state law on segregation.
HER ARREST: 27-year-old Irene Morgan was traveling to Baltimore, Maryland when refused to sit in a segregated section on an interstate Greyhound bus.
The bus driver stopped in Middlesex County, Virginia, and called the sheriff. When the sheriff tried to arrest Morgan, she tore up the arrest warrant, kicked the sheriff in the groin, and fought with the deputy who tried to pull her off the bus. After a few more minutes of resisting, Morgan was arrested and jailed in Virginia.
Morgan was convicted of violating state law for segregation on buses and other public transportation. Morgan pleaded guilty to the charge of resisting arrest and was fined $100. However, she refused the guilty plea for violating Virginia's segregation law.
Irene Morgan appealed her case. After exhausting appeals in state courts, with the help of William H. Hastie, the former governor of the U.S. Virgin Islands and later a judge on the U.S. Court of Appeals for the Third Circuit, and Thurgood Marshall, legal counsel of the NAACP, her case, Irene Morgan v. Commonwealth of Virginia, 328 U.S. 373 (1946), was taken to the United States Supreme Court.
In 1946 in a landmark decision, the Court ruled that the Virginia law was unconstitutional, as the Commerce clause protected interstate traffic.
Morgan's case inspired the 1947 Journey of Reconciliation, during which 16 activists from the Chicago-based Congress of Racial Equality rode on interstate buses through the Upper South to test the enforcement of the Supreme Court's ruling.
HONORS:?In 1995, Robin Washington was the producer for the documentary You Don't Have to Ride Jim Crow!, aired on New Hampshire Public TV. It featured Morgan Kirkaldy and survivors of the 1947 "Journey of Reconciliation." Morgan received renewed attention for her contributions.
?In 2000 Morgan Kirkaldy was honored by Gloucester County, Virginia during its 350th anniversary celebration.
?In 2001, President Bill Clinton awarded her the Presidential Citizens Medal.
?In 2002, PBS featured a four-part series entitled, The Rise and Fall of Jim Crow. Associated materials include an article on Morgan v. Virginia.
?In 2010, Kirkaldy was inducted into the Maryland Women's Hall of Fame.