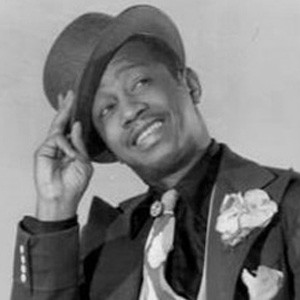 Avon Long was a Broadway actor and singer. He performed in a number of Broadway shows, including Black Rhythm, Porgy and Bess, and Beggar's Holiday.
Long was born in Baltimore, Maryland on June 18, 1910. His acting career began as a singer and dancer in New York's Cotton Club during the 1930's.
He later appeared in a number of films and television shows. He played the elderly Chicken George Moore in Roots: The Next Generations miniseries, and had small roles in Trading Places – memorable as Ezra, the man to whom Don Ameche gives a miserably small Christmas bonus. Long and Lena Horne co-introduced the Harold Arlen-Ted Koehler composition "As Long As I Live" in "Cotton Club Parade" when Horne was only 16 years old. Horne credited Long with bringing her out of the chorus line to a featured spot.
Long received a Tony Award nomination for Best Supporting or Featured Actor (Musical) in 1973, for the role of Dave in Don't Play Us Cheap. The all-black play opened at the Ethel Barrymore Theater in New York on May 16, 1972, and ran for 164 performances.
He also performed in Beggar's Holiday, a piece that featured music by Duke Ellington.  Long married Gretchen Cotton; the couple raised three children. He died of cancer at 73, on February 15, 1984.
Source:
http://www.imdb.com/name/nm0518880/