By Lestey Gist, The Gist of Freedom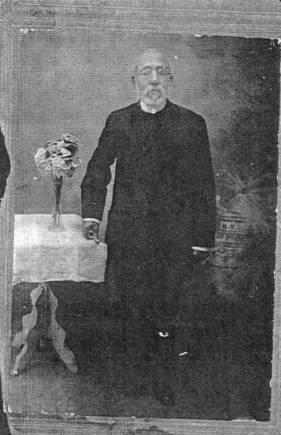 Joseph Casey amassed an estimated $75,000 fortune by 1830s to become, after lumber merchant Stephen Smith, the second wealthiest African-American in Philadelphia.
His support for the education of black youth was reflected in his serving as a delegate to the first national convention of colored men which met in Philadelphia in 1831. The convention called for the creation of a College for Colored Youth, to be established in New Haven, Connecticut near Yale University. The proposal met with considerable resistance from New Haven residents who publicly declared they would "resist the establishment of the proposed College…by every lawful means."

The ill-fated "Canterbury Affair" in 1833-1834 saw Cassey and colleagues supporting Prudence Crandall, a white Quaker who in 1833 opened a school for black girls in Canterbury. Again local opposition formed and Connecticut in 1834 passed a law making it illegal to provide an education for black students. When Crandall refused to obey the law she was arrested and imprisoned. After Crandall won her case on appeal, a white mob attacked the school and threatened her and her female students. Fearing for the safety of the students, Crandall permanently closed the school.
Despite these setbacks Cassey continued his efforts to advance black education. In 1839 he joined with sail maker James Forten and lumber merchant Stephen Smith, to establish a ten year scholarship for poor but deserving black students at the Oneida Institute in upstate New York, one of the few colleges in the nation that accepted African-American students.
Joseph Cassey's son Peter Cassey continued and preserved the family's legacy he founded the Phoenixonian Institute in San Jose in 1861 (also known as St. Philip's Mission School for Negroes). As a twenty-two year old Cassey arrived in San Jose in 1853 and worked as a barber, dentist and bleeder. He was a founding member of Trinity parish in 1861. In December after his ordination he established "St. Philip's Mission School for Negroes" because African American students were prevented from attending public schools. The original school, which took in boarding students from throughout California and the West, was located at 4thd and Williams.
The Phoenixonian Institute, the first secondary school for African-American children in the West, grew out of St. Philip's Mission School (later Academy). Peter and his wife, Anna (Annie) had two daughters. After the schools were established, Anna took over much of the day to day administration while Peter was directed by Bishop Kip to establish "Christ Episcopal Church for Black people" in San Francisco.
Joseph Cassey and wife Amy were founding members of the Gilbert Lyceum (1841) for scientific and literary interests, the first of its' kind established by African-Americans and which included both genders. The Lyceum organized lectures on "Physiology, Anatomy, Chemistry & Natural Philosophy".
Upon his death, his will divided his substantial estate between his wife,Amy Matilda Williams Cassey and six surviving children. Self-educated, Joseph Cassey's will listed around 400 volumes of books.
Source:
https://www.facebook.com/lesley.Gist/media_set?set=a.4273972932933.2152976.1394470264&type=3&pnref=story&__mref=message_bubble