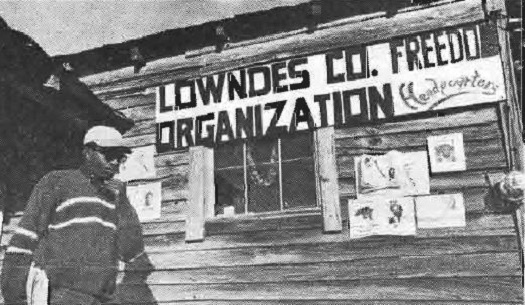 Bob Mants worked hard for the Civil Rights Movement, however, he didn't seek any fame. Mants was just twelve-years-old when he saw the beaten and torn face of Emmett Till on Jet Magazine. That image stayed with him and at the age of sixteen he became involved with the SNCC for the Appeal on Human Rights, the official name of the Atlanta Student Movement. He stuffed envelopes, took care of posters and signs, and answered the telephone for the SNCC office two blocks from his Atlanta home.
He also participated in the Albany, Georgia Movement and then enrolled at Morehouse College. He attended Morehouse to prepare for further studies in medicine, but he found himself working again with SNCC, this time in Alabama.
When the Selma-to-Montgomery march passed through Lowndes County, SNCC organizers, including Mants, stayed. The county was nicknamed "Bloody Lowdes," and was 80 percent Black. Not one single black person was registered to vote. Mants along with Stokely Carmichael and Judy Richardson entered the county with plans to encourage voter registration and an independent Black political party.
The whites in town retaliated by evicting sharecroppers and using other means against potential Black voters. Mants led the way in constructing a temporary "Tent City." And though shots were regularly fired into the encampment, residents persevered for nearly two years as Mants and other SNCC organizers helped them find new jobs and look for permanent housing.
Mants left the county for a time but then returned. Long popular among Blacks in the area, he was elected by a wide margin to the board of commissioners in 1984. He was also President of the Lowndes County Friends of the Trail.
sources:
http://sncclegacyproject.org/robert-c-mants-jr