The Chicago Bee (or Chicago Sunday Bee) was a weekly newspaper created for the purpose of appealing to Black readers as a competitor of the Chicago Defender. Founded by Anthony Overton, he believed that the Defender promoted sensationalism, gimmickry, and the exploitation of fears and prejudices of its readers. The paper was committed to covering authentic news and took a conservative tone. Politically, it was aligned with the Republican Party.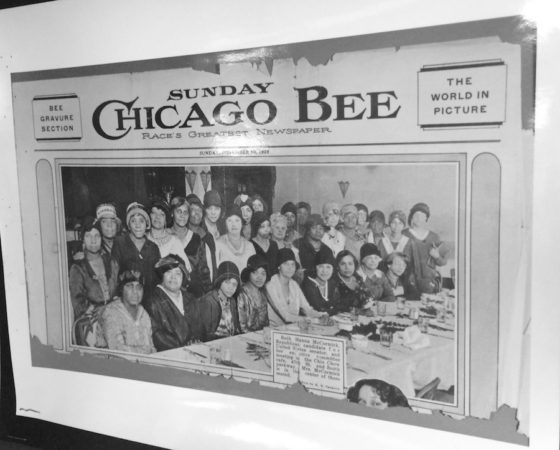 Chandler Owen became editor of the Bee after moving to Chicago. The Bee initially supported the Brotherhood of Sleeping Car Porters, which Owen supported, but later joined other publications including the Chicago Defender in opposing the union.
Subsequent editors of the paper included Ida B. Wells and Olive Diggs. The Bee's editorial staff was mostly female, and the newspaper covered the black women's club movement extensively. It distinguished itself from other newspapers in the Chicago black press in its promotion of black history and literature.
The paper's founder and owner Anthony Overton was a wealthy industrialist, owning a number of concerns including the Overton Hygienic Company, a successful cosmetics firm. He had also made a previous venture in publishing, in the form of the Half-Century Magazine. After Overton's death in 1946, the Bee was briefly continued by his sons in a tabloid format but was unsuccessful. The newspaper folded in 1947.
Sources:
http://www.blackpast.org/aah/chicago-bee-1926-1946
https://en.wikipedia.org/wiki/Chicago_Bee