Clara Mae Luper was one of the earliest leaders in the civil rights movement in Oklahoma. She was born in Okfuskee County, Oklahoma, to Ezell and Isabell Shepard on May 3, 1923. She attended all-black schools and was bussed several miles to Grayson High School, where she graduated in a class of five. After graduating from the segregated Langston University, Luper became the first black student to enroll in the history department at the University of Oklahoma, where she later earned a master's degree in 1951.
She taught history in various Oklahoma City public schools for 41 years and became the sponsor of the Oklahoma City NAACP Youth Council. In 1958, working with this group, she led the earliest "sit-ins" in Oklahoma and some of the first in the United States. Through these protests, she and other civil rights activists succeeded in integrating many public facilities in Oklahoma City and across the state.
In August 1969, Luper was the spokesperson for sanitation workers on strike in Oklahoma City, as they were seeking a shorter work week, pay raises, and new grievance procedures. The Oklahoma City sanitation strike began on August 19 and ended on November 7, 1969.
Luper was inducted into the Oklahoma Hall of Fame in 2007. She received numerous other honors, including the 2009 National Education Association's Rosa Parks Memorial Award and Langston University's Alumni Award.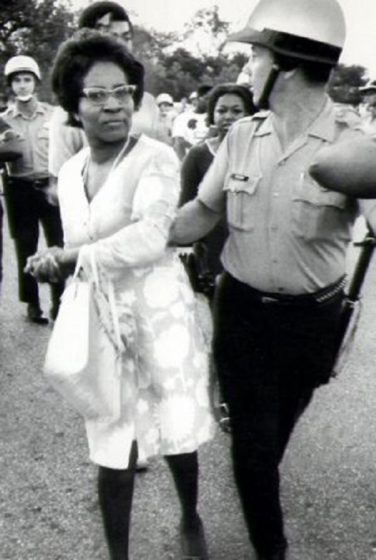 sources:
http://www.britannica.com/biography/Clara-Luper
http://www.blackpast.org/aaw/luper-clara-1923