Clarence "Cap" Wigington was the first black person to serve as a municipal architect in the United States. Wigington is responsible for some of St. Paul's most iconic public buildings.
Wigington was born in Lawrence, Kansas, in 1883, but his family soon moved to Omaha, where he was raised in North Omaha's Walnut Hill neighborhood. After graduating from Omaha High School at the age of 15, Wigington left an Omaha art school in 1902 to work for Thomas R. Kimball, then president of the American Institute of Architects.
Although he had little formal training, Wigington spent three decades in the St. Paul City Architect's office. He was the first black person in the United States to serve as a municipal architect. During World War I, he successfully petitioned Minnesota's governor to create the all-black 16th Battalion of the state's Home Guard, according to the Minnesota Historical Society. He earned his nickname, "Cap," after being commissioned the battalion's captain.
In addition to his many permanent buildings, Wigington also designed five ice palaces for St. Paul's Winter Carnival.
Wigington retired in 1949 and died 18 years later in Kansas City.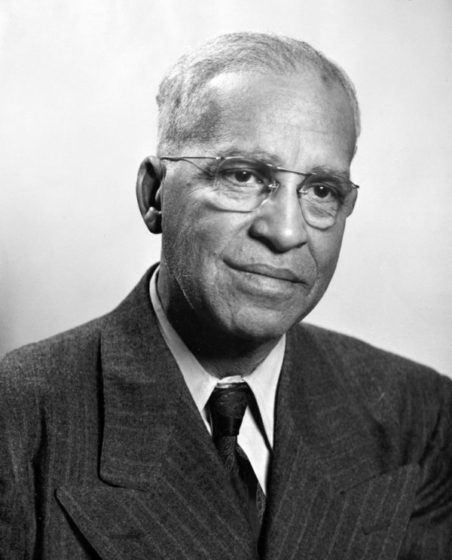 sources:
http://www.omaha.com/news/grace-black-architect-clarence-wigington-blazed-a-trail-in-red/article_eaa8dcfa-3b42-541d-b6ce-77cc8a75b01e.html