Clarence Smith, also known as Allah and Clarence 13X, was the founder of the "Five Percent Nation of Islam." Smith was born on February 22, 1928. As a young teenager moved from Danville, Virginia, to Harlem, where he joined the Nation of Islam. He dropped his "slave name," Smith, because it represented the white men who owned his ancestors. He became known as "Clarence 13X" because he was the 13th man named Clarence to adopt X as his name.
Back when he was Clarence 13X, he learned about the Nation's catechism, the Supreme Wisdom Lessons. The lessons taught him that there was no god, at least not in the traditional Judeo-Christian-Islamic sense, as an unseen Creator somewhere in the clouds. God was only a "mystery god," a prop used to keep the masses from rising up against their kings and slavemasters.
He began to study the Nation's Lessons, which led him to question the Nation itself. Even if he was a god, according to the Nation, he was not yet "Allah." The title belonged only to the "best knower," the self-perfected scientist, Master Fard, whose picture hung on the mosque wall. In the Nation's theology, each Allah was a mortal man who experienced birth and death like all men. After one Allah died, he was replaced by another.
The lessons warned that the evil 10 percent would enslave the masses with invisible gods while using the names of righteous prophets to shield their "dirty religion." However, things within the Nation was beginning to look different to Clarence 13X. The Nation was supposed to be the enlightened Five Percent; but within that Five Percent, he observed a further division of five, 10, and 85.
Eventually, Clarence 13X realized he had no use for Elijah Muhammad or Fard. After three years as a Muslim, he dropped the X and left the mosque, but he took the lessons with him. He shared the Nation's secret teachings with whoever would listen. He was well-respected throughout his neighborhood and therefore, became "Allah." He often encouraged young people to get a good education or some type of vocational trade.
One year after Dr. King was assassinated, so was "Allah." He was filled with bullets in a project elevator, but his nation of young followers, known as the Five Percenters, held on to his teachings. By the start of the 1980s, the Five Percenters were an established fixture on the streets of all five boroughs.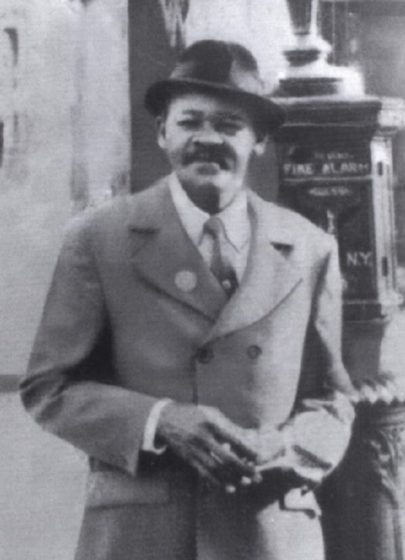 source:
Original article found at: