Cleavon Jake Little was a renowned stage, screen, and television actor. Little was born in Chickasha, Oklahoma, on June 1, 1939. His father was a Mississippi native and his mother was from Texas. Little attended grade school in Chickasha, but the family moved to San Diego, California, in 1953.
Little attended Kearny High School from 1954 to 1957 and was active in several school drama productions. From 1957 to 1960, he took classes at San Diego City College, and from 1962 to 1965, he attended San Diego State University, where he earned a Bachelor of Arts degree in speech therapy with a minor in dramatic arts. His first job was as a speech therapist at a developmental disabilities center, but he dreamed of becoming a professional actor.
Little got his first big break when he entered a nationwide competitive talent search for promising actors sponsored by ABC Television. Cleavon was one of 16 selected out of 25,000 applicants to receive a full scholarship to the Academy of Dramatic Arts in New York City. While still at the academy, he displayed his talents in Shakespeare's A Midsummer Night's Dream and Othello.
After graduation, he appeared in several productions including Americana Off-Broadway, MacBird, and Scuba Duba. In 1970, he won a Tony Award for best actor in a musical for Purlie.  In the 1980s, Little continued to appear in stage productions, films, and in guest spots on television series. In 1989, he won a Primetime Emmy Award for Outstanding Guest Actor for his appearance on the NBC sitcom, Dear John. From 1991 to 1992, he starred on the Fox sitcom True Colors. His most well-known performance was as "Sheriff Bart" in Blazing Saddles.
Little died in 1992. An endowed scholarship was set up in his name by the American Academy of Dramatic Arts in 1994.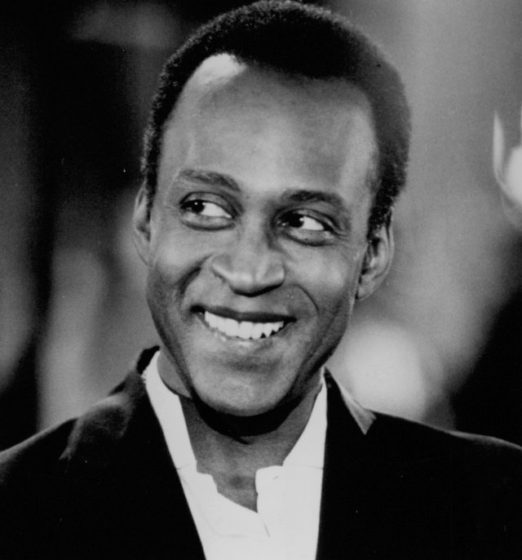 sources:
https://en.wikipedia.org/wiki/Cleavon_Little
http://www.nytimes.com/1992/10/23/obituaries/cleavon-little-award-winning-actor-dies-at-53.html