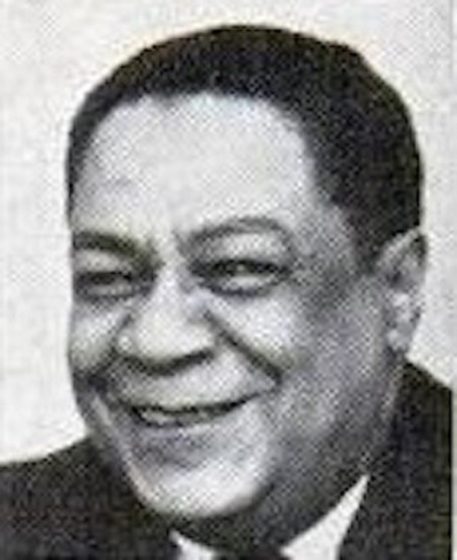 Clinton E. Knox was first Black secretary to the United States Mission to the North Atlantic Treaty Organization (NATO). He also served as a United States Ambassador to the countries of Dahomey (Benin) and Haiti.
Knox was born on May 5, 1908, in New Bedford, Massachusetts. He was the youngest of five children born to Estella Briggs Knox and William J. Knox Sr.  Knox's older brother, William J. Knox, Jr., was one of the scientists who helped develop the atomic bomb during World War II.  His other older brother, Dr. Lawrence Howland Knox, was a noted chemist.
Knox attended school in New Bedford, graduating from New Bedford High School in 1926. He later received his A.B. degree in 1930 from Williams College and his M.A. degree from Brown University in 1931.
After graduating college, Knox worked as an instructor at Morgan State College in Baltimore, Maryland, teaching history and international relations between 1931 and 1936 and again between 1939 and 1943.  He later attended Harvard University where he received his Ph.D. in European history in 1940.
In 1943, Knox entered the United States Army during World War II where he served as a research analyst in the Office of Strategic Services (OSS), the forerunner of the U.S. Central Intelligence Agency.
Following the war, Knox worked for the Department of State beginning in 1945 and would remain there for 28 years until his retirement in 1973.  Knox initially served as a departmental officer. He became a member of the Foreign Service of the United States in 1954 and first served abroad in 1957 as the first African American secretary to the United States Mission to NATO.  While with NATO he held posts in France and Honduras.
Knox became the Ambassador to the West African Republic of Dahomey (now the country of Benin), serving in this capacity for five years (1964-1969). Following his work in Africa, Knox served as Ambassador to Haiti (1969-1973), under the regime of Francois (Papa Doc) Duvalier and later his son, Jean-Claude Duvalier.
sources:
http://www.blackpast.org/aah/knox-clinton-e-1908-1980