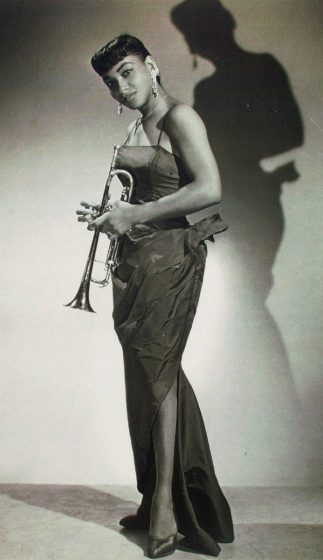 Clora Byrant often goes unrecognized as a musical pioneer. Bryant was trumpeter who collaborated with Charlie Parker and Dizzy Gillespie. Bryant played a critical role in paving the way for women instrumentalists in a male-dominated world of jazz.
Byrant was born May 30, 1927, in Denison, Texas. She grew up singing in her Baptist church choir.
In high school, she picked up the trumpet her older brother Fred left behind upon entering the military and joined the school's marching band. She proved so proficient in the band that she won a music scholarship to Bennett College and Oberlin, she instead opted to attend the Houston area Prairie View College, joining its all-female swing band, the Prairie View Coeds. The group toured across Texas, in the summer of 1944 mounting a series of national dates that culminated at New York City's legendary Apollo Theater. Although one of the band's lead soloists, Bryant transferred to UCLA in late 1945 after her father landed a job in Los Angeles; there she was introduced to the bebop sound.
In the summer of 1946, Bryant joined the all-female Sweethearts of Rhythm, earning her union card and quitting school soon after. Around this time she befriended Gillespie, who not only offered her opportunities to perform with his band but also served as Bryant's mentor for the remainder of his life. When the Queens of Swing lost their drummer, Bryant rented a drum kit and won the job, touring with the group until 1951, at which time she returned to L.A. and to the trumpet, backing Billie Holiday and Josephine Baker.
She relocated to New York City in 1953, working on small gigs and appearing on several television variety shows. She even toured Canada, but ultimately returned to southern California in 1955. A 1996 heart attack and subsequent quadruple bypass surgery rendered Bryant unable to continue her career as a trumpeter.
sources: