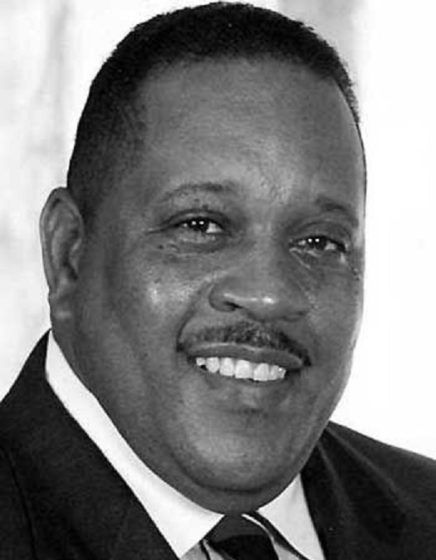 Derwin Brown was a police captain and sheriff-elect of Dekalb County, Georgia. He was assassinated on the evening of December 15, 2000, after his defeated political rival, Sidney Dorsey, reportedly promised promotions to the men who carried out the shooting.
Brown was the firstborn child of Burvena and George Robert Brown. He was born on June 22, 1954, and was raised in Long Island, New York. He was a member of Omega Psi Phi fraternity.
He was a 23-year veteran of the Dekalb County Police Department when he was elected to the position of sheriff on the platform of cleaning up corruption and graft that had historically troubled the county.
On December 15, 2000, former Deputy Melvin Walker shot Brown 12 times with a TEC-9 handgun in front of his home in suburban Atlanta. Walker had been promised a promotion to deputy sheriff if he killed Brown. David Ramsey, the backup shooter and getaway driver, was also promised a job as a detention officer.
The defeated incumbent, former DeKalb County Sheriff Sidney Dorsey, was convicted of ordering Brown's assassination. Dorsey confessed to investigators that he ordered Brown's murder, but he claimed the killing had been called off days before it actually occurred.
During the assassination trial, it was discovered that Dorsey had ordered the killing in order to obstruct an expected probe into the corruption that had occurred during his own tenure as sheriff. Dorsey had been accused of using on-duty deputies to work for his private security company and letting jail inmates work in a home-repair program run by his wife.
After the verdict, a bill was introduced to the Georgia House of Representatives to seek over $300 million in compensation for Brown's family. The billed failed to obtain the necessary votes for passage.
sources:
http://transcripts.cnn.com/TRANSCRIPTS/0012/21/bp.00.html
http://abcnews.go.com/US/story?id=93787&page=1