Donald Eugene Cherry, known for his amazing trumpeter skills, could also play the cornet, keyboard, wood flutes, the doussn'gouni (an African instrument, and the melodica. He is remembered as one of the most lyrical and important musicians of his time.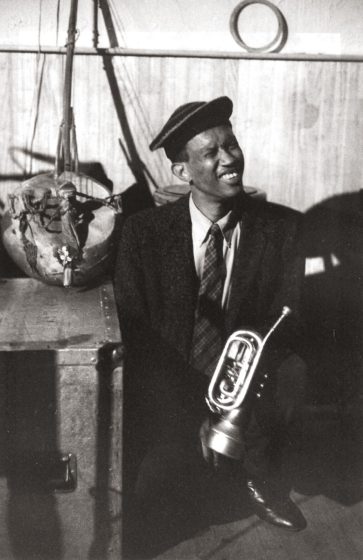 Cherry was born on November 18, 1936, in Oklahoma City, and raised in Los Angeles. He started playing the trumpet while in junior high school and began working with Ornette Coleman in 1956. Years later, the Coleman Quartet formed and moved to New York City, which created a controversy. They made revolutionary albums for Atlantic until the group disbanded in late 1961.
Both groundbreaking musical artists, Coleman and Cherry played and recorded with a wide array of musicians. After leaving Coleman, Cherry continued to play a sparse jazz often in small groups and duets (many with ex-Coleman drummer, Ed Blackwell) during a long sojourn in Scandinavia and other locations.
In the '70s, he taught at Dartmouth College. He lived not only in Europe, but also in the Middle East, all the while absorbing local music. In 1973, he recorded the "Relativity Suite" with the Jazz Composer's Orchestra, which included a string section. He recorded with Lou Reed and took part in the group Codona, along with Nana Vasconcelos and Collin Walcott.
Cherry lived a nomadic existence throughout the world, mixing jazz and world music. In addition to bebop, Cherry incorporated influences of Middle Eastern, traditional African, and Indian music into his repertoire. Don Cherry was only 58 when he died in Málaga, Spain.
sources:
https://www.britannica.com/biography/Don-Cherry
http://www.nndb.com/people/989/000029902/
http://aaregistry.org/historic_events/view/don-cherry-innovative-jazz-artist-no-limits