Dr. Cloves Campbell Sr. was recognized as one Arizona state's greatest and most powerful Black leaders, co-owner of the state's oldest and largest Black newspaper. Campbell was an advocate for improving the quality of life in segregated neighborhoods and was a champion for the accomplishments of minorities.
Campbell and some of his nine siblings came to Arizona from Louisiana because of his father's illness in April 1945. However, his father died and two years later his mother perished. Orphaned at age 14, Campbell along with five of his nine brothers and sisters finished high school and college while supporting themselves.
He was a well-known football player at Phoenix Tech High School and Phoenix College, Campbell went to work at Central Arizona Light and Power Co. (which later became APS) as a night janitor while completing a degree in physical education at Arizona State Teachers College, now Arizona State University. Unable to get a job teaching, he continued working as a janitor after graduation. When APS decided to use contract laborers for janitorial services, Campbell protested. Instead of losing his job, he was promoted to meter reader, which gave him the opportunity to discuss issues with other residents of his neighborhood.
Campbell never left his community, titling his 2001 memoir, "I Refused to Leave the 'Hood." Campbell first ran for the Senate in 1960, but lost by 50 votes. Two years later he won election to the House.
He became the first African American elected tot he Arizona State Senate. He took office in 1966, after serving four years in the House. Years before Ronald Reagan approved Martin Luther King Jr. Day as a national holiday, Campbell introduced a bill proposing a state holiday (it didn't pass). Campbell also bought the Arizona Informant in the late 1960s, making it into the African American community paper.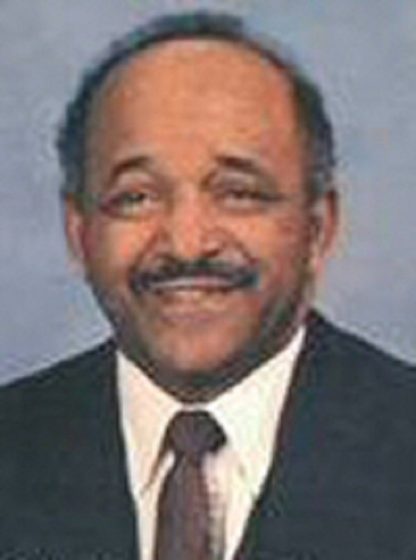 source:
Arizona's Black History: The people and places that made history and an impact