Dr. H. Claude Hudson dedicated his life to civil rights and helping the African-American communities. In addition to working as a dentist and lawyer, Hudson was the businessman who founded Broadway Federal Savings and Loan, the nation's second largest Black savings and loan association. He was also a founder of the National Association for the Advancement of Colored People and probably the most revered Black leader in Los Angeles. He was often referred to as "Mr. NAACP."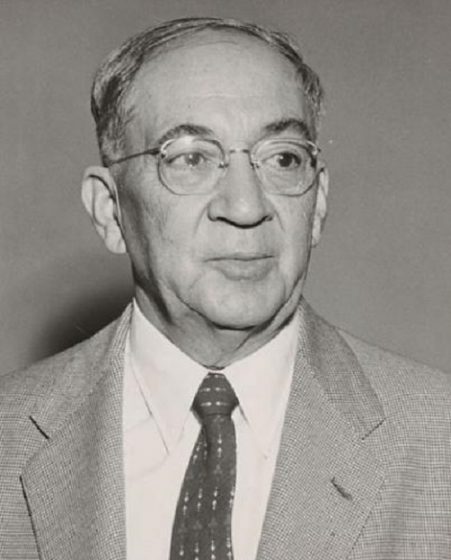 He was born to sharecropper parents in rural Louisiana in 1887. Hudson was working as a bricklayer when he decided to enroll in dental school at Howard University in Washington, D.C.
After graduation from Howard, Hudson returned to Louisiana to practice and became president of the NAACP in Shreveport, a job that he told The Times in 1974 "was tantamount to signing a death warrant." He worked there to protest meetings of the Ku Klux Klan and 40 years later, returned to Southern soil to march with Dr. Martin Luther King, Jr.
Hudson and his family moved to Los Angeles in 1923. Two years later, he successfully challenged the restrictive swimming laws at area beaches. He and seven black USC students, recruited by the NAACP, swam outside "The Inkwell," a strip of sand at the end of Pico Boulevard where blacks were permitted to swim.
Hudson's honors over the years included accolades from the two universities from which he graduated, Howard and Loyola. Hudson enrolled in Loyola Law School in 1927, and became Loyola's first African-American graduate in 1931. Although he never practiced law, he studied it in order to help with his NAACP work.
In 1946, he also helped to found Broadway Federal Savings and Loan, the nation's second largest Black savings and loan association. Hudson served as chairman of the board from 1949 to 1972. His son, Elbert Hudson, succeeded him as chairman, followed by his grandson, Paul C. Hudson, who took over leadership of the bank in 1992.
In 1976, Hudson won Los Angeles County's highest honor, the "Distinguished Service Medal." Hudson died in 1989; he was 102.
source:
http://aaregistry.org/historic_events/view/h-claude-hudson-los-angeles-icon