E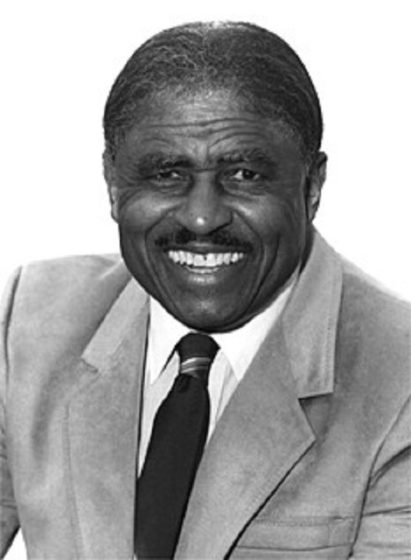 ddie Gay Robinson, Sr.  was an American football coach. He coached the second most victories in NCAA Division I history and the third most overall. From 1985 to 2011, Robinson held the Division I record for most wins. He held the record again from July 2012 to January 2015, as 111 of Joe Paterno's wins had been vacated during that time as a result of the Penn State child sex abuse scandal and subsequent NCAA sanctions. With the restoration of the wins by the NCAA in 2015, Paterno has again been recognized as the Division I record holder.
Robinson was born in Jackson in East Feliciana Parish in South Louisiana, to the son of a sharecropper and a domestic worker. He graduated in 1937 from McKinley Senior High School in the capital city of Baton Rouge, Louisiana and briefly attended Southern University there. He then played quarterback and earned his bachelor's degree in English at Leland College in Baker, Louisiana, before obtaining his master's degree in 1954 from the University of Iowa in Iowa City—at which he was a member of Alpha Phi Alpha fraternity.
Robinson was the head coach at Grambling State University, a historically black university (HBCU) in Grambling, Louisiana for 56 years. Robinson is recognized by many college football experts as one of the greatest coaches in history. During a period in college football history when black players were not allowed to play for southern college programs, Robinson built Grambling State into a "small" college football powerhouse. He retired in 1997 with a record of 408 wins, 165 losses, and 15 ties. Robinson died in April of 2007.
sources:
http://www.espn.com/college-football/news/story?id=2825016