​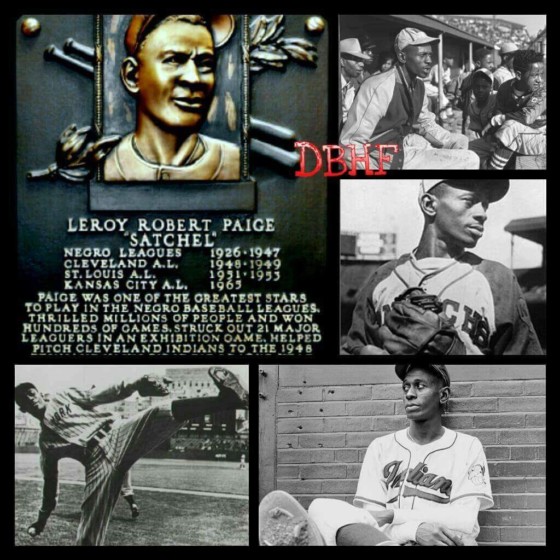 Bowie Kuhn announced that Satchel Paige would be the 1st member of the Negro wing of the Baseball Hall of Fame.
Because many in the press saw the suggestion of a "Negro wing" as separate-but-equal and blasted major league baseball for the idea, by the time that Paige's induction came around on August 9, Kuhn convinced the owners and the private trust of the Hall of Fame that there should be no separate wing after all. It was decided that all who had been chosen and all who would be chosen would get their plaques in the "regular" section of the Hall of Fame.
Paige could not get a job in the major leagues after part of his HOF induction speech was misinterpreted as bitter anger, instead of grateful, by the still largely white baseball elite.
Leroy Robert "Satchel" Paige was a baseball player whose pitching in the Negro leagues and in MLB made him a legend in his own lifetime. He was elected to the Baseball Hall of Fame in 1971, the first player to be inducted based upon his play in the Negro leagues.
Paige was a right-handed pitcher and was the oldest rookie to play in the MLB at the age of 42. He played with the St. Louis Browns until age 47, and represented them in the All-Star Game in 1952 and 1953. He first played for the semi-professional Mobile Tigers from 1924 to 1926.
Paige began his professional career in 1926 with the Chattanooga Black Lookouts of the Negro Southern League, and played his last professional game on June 21, 1966, for the Peninsula Grays of the Carolina League.
Paige was among the most famous and successful players from the Negro Leagues. While his outstanding control as a pitcher first got him noticed, it was his infectious, cocky, enthusiastic personality and his love for the game that made him a star. On town tours across America, Paige would have his infielders sit down behind him and then routinely strike out the side.
As a member of the Cleveland Indians, Paige became the oldest rookie in Major league Baseball and attracted record crowds wherever he pitched.
Read about his amazing legacy at: Daily Black History Facts