Frederick Snowden was an American businessman and men's basketball coach at the University of Arizona. Nicknamed "The Fox" for his cool demeanor, he was the first African-American head coach at a major university.
Snowden was born in Brewton, Alabama, the son of a sharecropper. At age 6, he moved to Detroit, Michigan with his mother and two brothers while his father remained in Alabama. He graduated from Detroit's Northwestern High School.
After college, Snowden worked as a basketball coach at his old high school. During his five-year tenure, the school's junior varsity team compiled a record of 90 wins to no losses while the varsity squad had a record of 87 wins and 7 losses. Snowden then worked as a sportscaster on local radio and television before becoming an assistant coach at the University of Michigan under Dave Strack and Johnny Orr.
In 1972, Snowden made history when he became the first black head coach at a major university and the second black head coach at a Division I school, following Illinois State's Will Robinson, when he accepted a position at the University of Arizona. The year before Snowden's arrival, the school had a 6-20 record and drew about 1,000 fans to each game. In his first year as coach, he achieved a 16-12 records and increased attendance to 5,000 and following the opening of McKale Center attracted crowds of 14,000 to the Wildcat's home games.
By 1978, Arizona's success under Snowden faded due to their move to the Pacific-10 Conference in 1978, with his final three seasons resulting in losing records. In January 1982, the coach announced his resignation at the end of the season. At the time of the announcement there were allegations that he had been involved with the improper use of a university slush fund, a charge that Snowden denied. Snowden's died on January 17, 1994 after suffering a heart attack.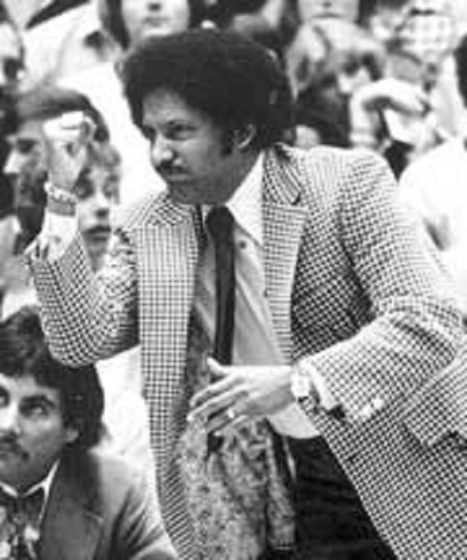 source:
http://www.nytimes.com/1994/01/19/obituaries/fred-snowden-basketball-coach-and-black-pioneer-is-dead-at-57.html