Freedman's Village was established by the United States government in May 1863. The town was located across the Potomac River near Washington, D.C., and served as a home to slaves who had escaped from the south during the Civil War. During this time, the government referred to these free blacks as "contrabands," the slaves who had escaped who were looking for work and a safe place to lay their heads.
Freedman's Village was intended to house, train, and educate freedmen, women, and their children. The village was operated by the Freedman's Bureau during most of its existence. Homes in the village were made of wood and housed two to four families each. As the community grew, the village provided housing, education, training for employment skills, church services, medical care, and food for the former slaves.
The camp was only supposed to be temporary, but it lasted for 30 years. In 1882, the camp was closed by the United States Supreme Court. The land was rededicated to the military and people living in the village were forced to leave within 90 days.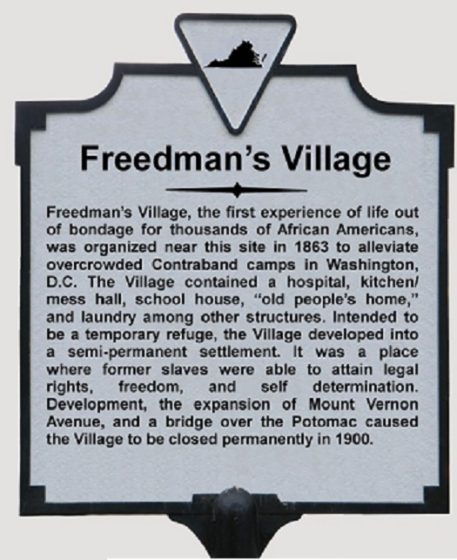 source:
http://aahistoricsitesva.org/items/show/161?tour=6&index=7