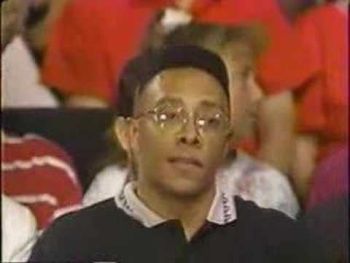 George Branham III is a professional ten-pin bowler and former member of the Professional Bowlers Association (PBA). He began his career in 1984 and retired at the end of the 2003 season. His career is most noted because he was the first African American to win a PBA tour title as well as win the Tournament of Champions.
Branham was born in Detroit, Michigan, on November 21, 1962. He grew up in Southern California with his two older sisters and one younger brother.
He began bowling at the young age of six, when his father introduced him to the sport. His first real accomplishment as a bowler came when he won the Southern California Junior Bowler of the year tournament in 1983.
During his stretch of winless tournaments between 1988 and 1992, Branham moved to Indianapolis, Indiana, where he married Jacquelyn Phend. The couple had one daughter, Hadley.
On November, 22, 1986 at the Brunswick Memorial World open in Chicago, Illinois, Branham defeated Mark Roth 195–191 and earned a $33,260 prize. Branham set a PBA record by winning his first eight TV finals matches. After winning the Baltimore Open, Branham was qualified to enter the PBA's premiere event, the Tournament of Champions.
After a game contest with opponent Parker Bohn III, Branham won the match in the final round, taking home a check for $65,000. He earned the title of "King Of The Hill."
Branham won one more title in 1996 before retiring. He finished his career with five PBA titles, 23 perfect 300 games in PBA events, and over $747,000 in PBA winnings.
He retired from bowling in 2003. Branham had been the only African American to win a PBA Tour title until Gary Faulkner, Jr. won the PBA World Championship in December 2015.
After his retirement, he remained devoted to bowling and opened a bowling alley in Indianapolis.
sources:
http://www.blackpast.org/aah/branham-george-iii-1962