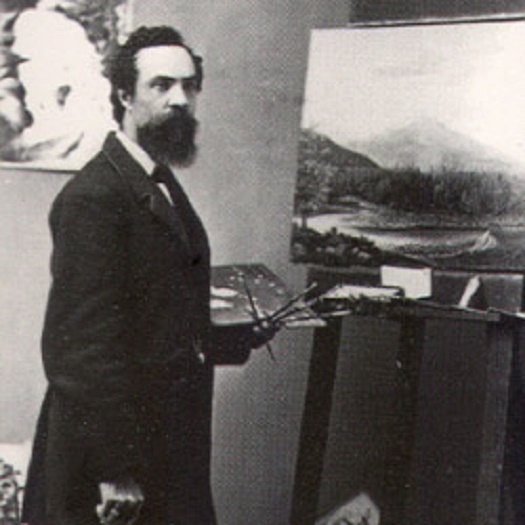 Grafton Tyler Brown was an American painter, lithographer and cartographer. Brown was the first African American artist to create works depicting the Pacific Northwest and California.
Brown was born in Harrisburg, Pennsylvania in 1841. His parents were both African American and born free in the slave state of Maryland. In 1837, they relocated to Pennsylvania, where slavery had already been abolished.
He learned lithography in Philadelphia and then became part of a cohort of African Americans who sought better economic and social opportunities in the West during the 1850s. Years later, Brown moved to San Francisco, where he found work as a lithographer at Kuchel and Dresel. In 1867, he bought the business and renamed it G.T. Brown & Co., continuing his efforts to document the gold rush towns and other Bay Area settlements. Brown sold his business in 1872 in order to devote his time to traveling and painting.
In 1892, Brown relocated to St. Paul, Minnesota, where he found work as a draftsman for the Army Corps of Engineers until 1897. He then worked with the city's engineering department. He remained in St. Paul for the rest of his life.
Brown's maps, prints, and paintings are housed in archives in Victoria, British Columbia, San Francisco, California, and Tacoma, Washington. Brown died in 1918.
sources:
http://www.blackpast.org/aaw/brown-grafton-tyler-1841-1918
http://aaregistry.org/historic_events/view/grafton-t-brown-painter-western-beauty