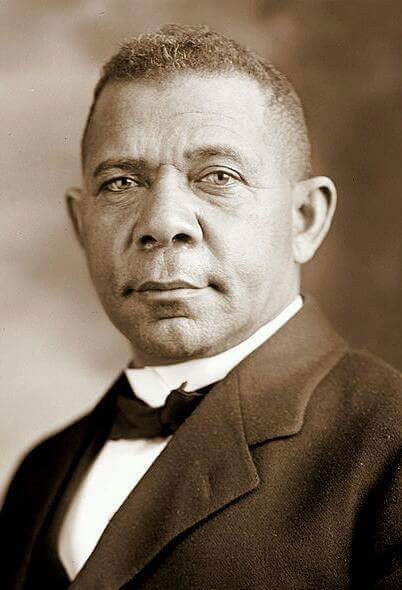 Booker Taliaferro Washington was an African-American educator, author, orator, and advisor to Republican presidents. He was the dominant leader in the African-American community in the United States from 1890 to 1915.
Representative of the last generation of Black American leaders born in slavery, he spoke on behalf of the large majority of blacks who lived in the South but had lost their ability to vote through disfranchisement by southern legislatures. Historians note that Washington, "advised, networked, cut deals, made threats, pressured, punished enemies, rewarded friends, greased palms, manipulated the media, signed autographs, read minds with the skill of a master psychologist, strategized, raised money, always knew where the camera was pointing, traveled with an entourage, waved the flag with patriotic speeches, and claimed to have no interest in partisan politics. In other words, he was an artful politician."
While his opponents called his powerful network of supporters the "Tuskegee Machine," Washington maintained control because of his ability to gain support of numerous groups including influential whites and the black business, educational and religious communities nationwide. He advised on financial donations from philanthropists, and avoided antagonizing white Southerners with his accommodation to the political realities of the age of Jim Crow segregation.
Read about his legacy at: Daily Black History Facts