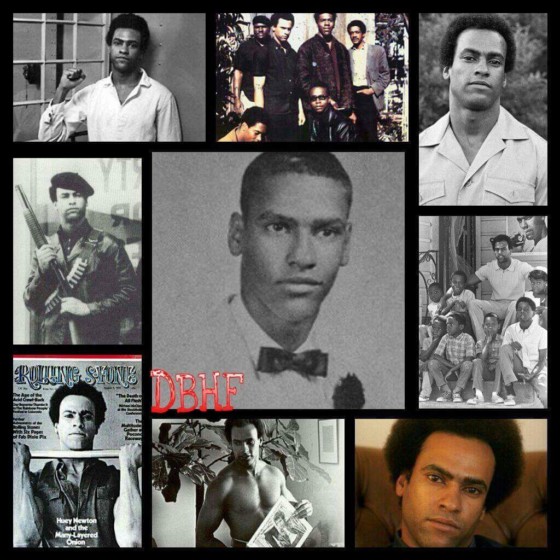 Huey Percy Newton was a political and urban activist who, along with Bobby Seale, co-founded the Black Panther Party in 1966. Newton had a long series of confrontations with law enforcement, including several convictions, even while he participated in political activism and pursued an education, eventually earning a Ph.D. in social science.
Newton was born in Monroe, Louisiana, the youngest of seven children to Armelia Johnson and Walter Newton, a sharecropper and Baptist lay preacher. His parents named him after former Governor of Louisiana Huey Long. In 1945, when Huey was 3 yrs old, the family settled in Oakland, California.
The Newton family was quite poor and often relocated throughout the San Francisco Bay Area during Newton's childhood. Despite this, he contended that his family was close-knit and that he never went without food and shelter as a child. Growing up in Oakland, Newton stated that "[he] was made to feel ashamed of being black".
In his autobiography, Revolutionary Suicide, he wrote, "During those long years in Oakland public schools, I did not have one teacher who taught me anything relevant to my own life or experience. Not one instructor ever awoke in me a desire to learn more or to question or to explore the worlds of literature, science, and history. All they did was try to rob me of the sense of my own uniqueness and worth, and in the process nearly killed my urge to inquire."
Newton graduated from Oakland Technical High School in 1959, without being able to read. He later taught himself to read, going on to read The Republic by Plato as his first book.
As a teenager, he was arrested several times for minor offenses including an arrest for gun possession and vandalism at age 14. Newton supported himself in college by burglarizing homes in the Oakland and Berkeley Hills areas, and by committing other petty crimes. Newton once wrote that he began his law studies to become a better criminal, although he said that he had been a "big-time fool" for having such narrow ambitions.
Read about his legacy at: Daily Black History Facts