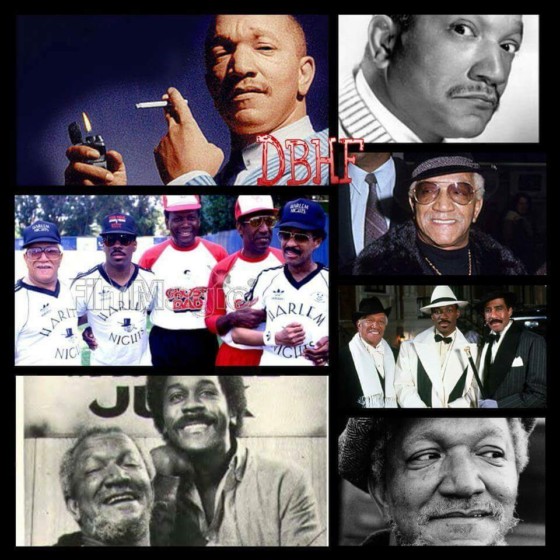 John Elroy Sanford, known professionally as Redd Foxx, was a comedian and actor, best remembered for his explicit comedy records and his starring role on the 1970s sitcom Sanford and Son.
Foxx gained notoriety with his raunchy nightclub acts during the 1950s and 1960s. Known as the "King of the Party Records", he performed on more than 50 records in his lifetime. He also starred in Sanford, The Redd Foxx Show and The Royal Family. His film roles included All the Fine Young Cannibals (1960) and Harlem Nights (1989).
With three failed marriages and various financial problems, Foxx reportedly owed more than $3.6 million in taxes at the time of his death.
In 2004, Comedy Central Presents: 100 Greatest Stand-ups of All Time ranked Foxx as the 24th best stand-up comedian.
Foxx not only influenced many comedians, but was often portrayed in popular culture as well, mainly as a result of his famous catchphrases, body language and facial expressions exhibited on Sanford and Son.
INFLUENCE: Comedian Chris Rock cites Redd Foxx as an influence. An episode of his show Everybody Hates Chris shows young Chris Rock overhearing his parents' Redd Foxx albums and getting started doing stand-up through retelling the jokes at school.
Actor Jamie Foxx picked the Foxx surname as part of his stage name in tribute to Redd Foxx.
Read about his career and legacy at: Daily Black History Facts