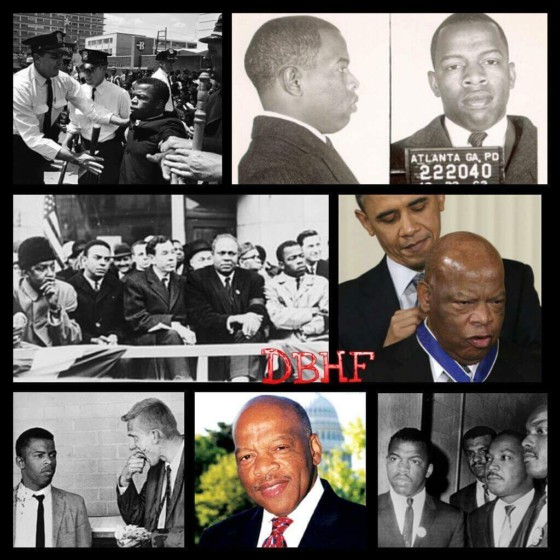 John Robert Lewis is a politician and civil rights leader. He is the U.S. Representative for Georgia's 5th congressional district, serving since 1987, and is the dean of the Georgia congressional delegation. The district includes the northern three-quarters of Atlanta.
Lewis was one of the "Big Six" leaders in the American Civil Rights Movement and chairman of the Student Nonviolent Coordinating Committee (SNCC), playing a key role in the struggle to end legalized racial discrimination and segregation.
At 21 years old, John Lewis was the first of the Freedom Riders to be assaulted while in Rock Hill, South Carolina. He tried to enter a whites-only waiting room and two white men attacked him, injuring his face and kicking him in the ribs. Nevertheless, only two weeks later Lewis joined a Freedom Ride that was bound for Jackson. "We were determined not to let any act of violence keep us from our goal. We knew our lives could be threatened, but we had made up our minds not to turn back," Lewis said recently in regard to his perseverance following the act of violence.
A member of the Democratic Party, Lewis is a member of the Democratic leadership of the House of Representatives and has served in the Whip organization since shortly after his first election to the U.S. Congress.
Lewis is Senior Chief Deputy Whip, leading an organization of chief deputy whips and serves as the primary assistant to the Democratic Whip. He has held this position since 1991.
Read about his amazing legacy at: Daily Black History Facts