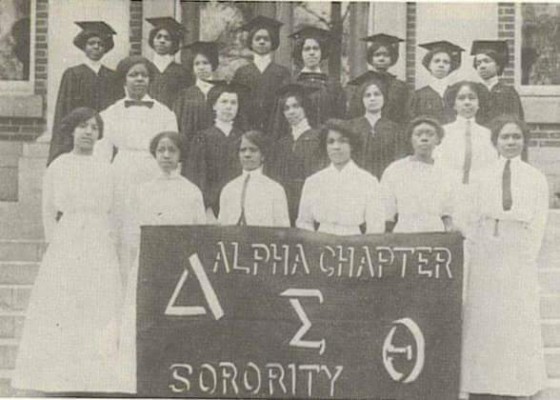 January 13, 1913: Delta Sigma Theta Sorority was founded by 22 collegiate women at howard university. These students wanted to use their collective strength to promote academic excellence and to provide assistance to persons in need.
The first public act performed by the Delta Founders involved their participation in the Women's Suffrage March in Washington D.C., March 1913.
Delta Sigma Theta (ΔΣΘ) is a not-for profit Greek-lettered sorority of college-educated women who perform public service and place emphasis on the african american community. Delta Sigma Theta was incorporated in 1930.
Today, Delta Sigma Theta Sorority is the largest African-American Greek-lettered sorority in the world. Membership in Delta Sigma Theta is open to any woman who meets the membership requirements, regardless of religion, race, or nationality. Women may join through undergraduate chapters at a college or university, or after acquiring a college degree through an alumnae chapter.
Read more about their history at:Daily Black History Facts