Harry P. Guy was one of Detroit's greatest contributors to ragtime music. One of Guy's earliest publications in Detroit was his often recorded Echoes from the Snowball Club from 1898, named after his own early musician's union, and considered to be the first "rag-time waltz."
He was born in Zanesville Ohio and came to Detroit in 1895. As a child, Harry studied piano, violin, and pipe organ. Harry worked as a newspaper boy for the Cleveland Gazette to earn extra for the family, along with his two younger siblings.
After his graduation from Hill High School, the family moved to Cincinnati, Ohio in 1886 or 1887. Guy continued his musical education there in public and private institutions and private instruction, sometimes working as an accompanist for local groups, including the Cincinnati Opera Club.
In 1889, Guy went to New York on a scholarship to attend the National Conservatory of Music where the famed operetta and popular song composer and cellist Victor Herbert was one of his professors. Harry became heavily involved in Black musical affairs in New York, opening his own piano teaching studio, and even appearing once on stage at Carnegie Hall in other concerts. He later became an arranger for Whitney-Warner.
Guy taught briefly at Paul Quinn College in Waco, Texas before moving to Detroit in 1895 where he would spend the remainder of his life.
It was in Detroit in 1895 that he married his wife Julia E. Owens, whom he had met in Texas and followed to Michigan.
Guy also wrote arrangements for vaudeville stars such as Sophie Tucker and Bert Williams and for the local Theodore Finney's Orchestra. He was also an accompanist for the internationally known Fisk Jubilee Singers. In his later years, he fell into obscurity and died in poverty at the age of 80 in 1950.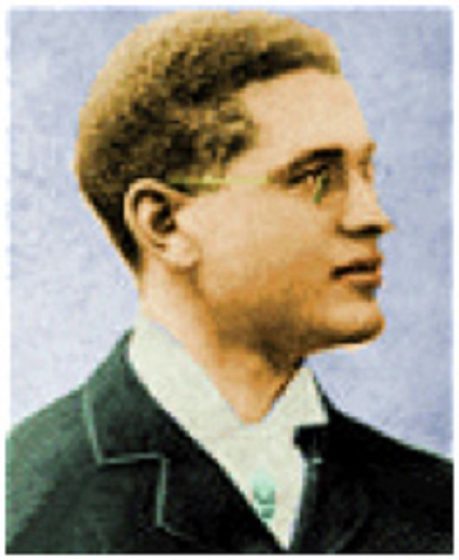 sources:
http://www.ragpiano.com/comps/hpguy.shtml