Located in the southern part of Durham, North Carolina, the Hayti District was once a Black community established by freedmen. These founders traveled some distance to work in North Carolina's powerful tobacco industry. To make access to their jobs easier, the freedmen established an initially small community within the city.
The Development of Hayti
In the late 1800s, residents would establish all the landmarks of a thriving community. These included local businesses, schools, and a congregation which eventually built St. Joseph's African Methodist Episcopal.
Also at the end of the century, one of the founders of the community—James E. Shepard—joined John Merrick to form North Carolina Mutual Life Insurance Company. At the time company was the first Black-owned life insurance company. Black business owners would hire locals thus providing for a local economy that is Black owned and operated.
In 1900, Lincoln Hospital was erected and Hayti was essentially a city separate of Durham even if it wasn't recognized as such.  With these successes, the community was visited by rival academics Booker T. Washington and W.E.B. Du Bois would visit and point to Hayti as an example of peak community building and stability.
Into the early 20th century, Hayti would become the home of North Carolina Central University, founded by James Shepard. The institution was the first Black liberal arts college to receive state backing.
The Decline of Hayti
Largely Black, self-sufficient neighborhoods often met their ends either in a race riot or by political power. The latter was true of Hayti as Black citizens didn't have the numbers or voices in power. By the 1950s, infrastructure improvements were bustling throughout the U.S. As a result, Durham engaged in "urban renewal" which gouged out chunks of the community.
With these parts of the community gone, many of the Black residents moved elsewhere. Today, Hayti is a historical district that produced many celebrities and influential people such as gospel singer Shirley Caesar, comedian Pigmeat Markham, and former pro football and painter Ernie Barnes to name a few.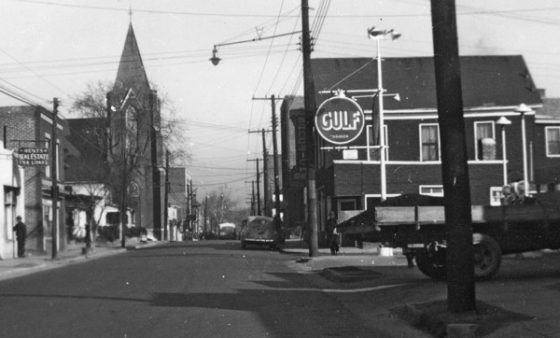 Reference
-https://sites.duke.edu/djepapers/files/2016/10/Ehrsam-Fred_DJE.pdf
-http://opendurham.org/category/neighborhood/hayti
Suggested
-Ten Page Eyewitness Account of the Destruction of Black Wall Street by Jae Jones: https://blackthen.com/ten-page-eyewitness-account-of-the-destruction-of-black-wall-street-in-tulsa-oklahoma/
-Black Portland: The Gentrification of Albina by M. Swift: https://blackthen.com/black-portland-gentrification-albina/