Herbert Paul Douglas, Jr. was an American athlete who competed mainly in the long jump. Douglas represented the U.S. in that event at the 1948 Summer Olympics in London, where he won the bronze medal.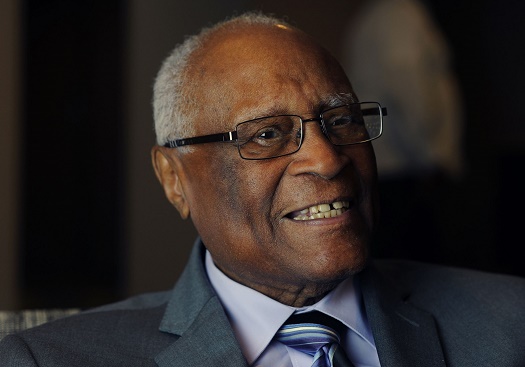 Douglas was born March 9, 1922, in Pittsburgh, Pennsylvania. His father owned an automobile repair shop and was reported in Ebony magazine as being the first blind African-American to use a seeing eye dog. Douglas attended Gladstone Elementary School and Gladstone Junior High School.
As a teenager, he idolized Jesse Owens' performance in the 1936 Olympics. He attended the University of Pittsburgh, where he won three collegiate titles in the long jump. He earned his B.S. degree in 1948 and, that same year, Douglas won the Bronze Medal for a 24-foot, 8.75-inch long jump in the London Summer Olympics.
Douglas worked as night manager for his father's auto business until the Pabst Brewing Company hired him in 1950. At Pabst, he rose from sales representative to southern district manager. Douglas served as Pabst's national special markets manager from 1965 to 1968.
In 1980, Douglas founded the International Amateur Athletic Association, Inc. He has also served on the board of directors of the Jesse Owens Foundation and the University of Pittsburgh.
After he retired from athletics, Herbert Paul Douglas, Jr., worked for the Moet/Hennessy company and was the third black man in the country to reach the rank of Vice President for a national company. He was active in the civil rights movement and stayed close to leaders of the era, including friends Medgar Evers, Andrew Young, and the Rev. Dr. Martin Luther King, Jr.
sources:
http://www.sports-reference.com/olympics/athletes/do/herb-douglas-1.html
http://www.thehistorymakers.com/biography/herbert-paul-douglas-jr