Herman J. Russell was a wealthy entrepreneur who created the nations largest first ever black-owned construction and real estate company. He purchased his first building in 1946 for $125 and died a multi-millionaire.
Russell was born to Maggie Googson and Rogers Russell in Atlanta on December 23, 1930. Russell was the  youngest of eight children and grew up near Turner Field. Before attending David T. Howard High School, Russell worked odd jobs for his father, a plasterer who instilled in Russell the ethics of hard work and prudence. After graduating from high school, Russell worked and, later, earned a degree in building construction from the Tuskegee Institute in Alabama.
While a sophomore in high school, Russell purchased his first property at the age of 16, which he later developed and leveraged to pay for his college tuition. After graduating from Tuskegee, Russell performed small-scale plastering and repair services until he inherited his father's business, then known as the Rogers Russell Plastering Company, upon his father's death in 1957. He then took on larger projects that ranged from home building to real estate investment
Within ten years, Russell's business portfolio had expanded to include general contracting services through H. J. Russell Construction Company. Russell owned several construction and real estate companies. Some of Russell's better-known projects include numerous Atlanta landmarks, among them the Hartsfield-Jackson Atlanta International Airport, the Georgia Dome, Philips Arena, and Turner Field.
Russell worked very closely with Rev. Martin Luther King, Jr. in the 1960's. He became the first black member, and later president, of the Atlanta Chamber of Commerce. Over the course of his career, Herman J. Russell received many awards and honors, including: the Dow Jones Entrepreneurial Excellence Award; The Atlanta Business Hall of Fame Award; Georgia State University Hall of Fame; Horatio Alger Award; both the National and Georgia Black MBA Association Inc.'s Entrepreneur of the Year Awards; and the 2001 Entrepreneur of the Year Lifetime Achievement Award by Ernst & Young. Herman Russell died in 2014.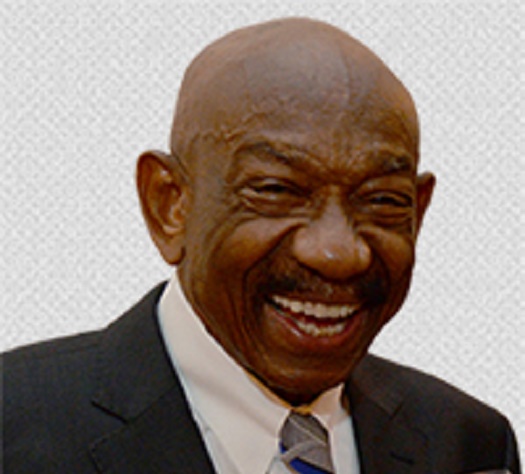 source:
 http://www.georgiaencyclopedia.org/articles/business-economy/herman-j-russell-1930-2014
http://www.ajc.com/news/business/atlanta-business-icon-herman-j-russell-has-died/nh73p/