​​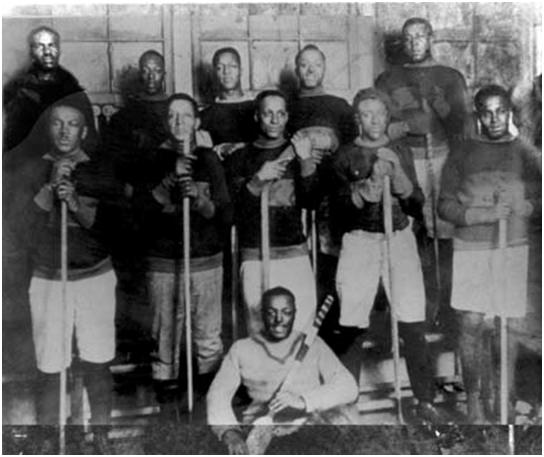 *Photo taken in 1910*
The Coloured Hockey League was an all-blackice hockey league that was founded in Nova Scotia in 1895.
The league featured teams from across Canada's Maritime Provinces. The league operated for several decades lasting until 1930. There were as many as a dozen teams, over 400 African Canadian players from across Nova Scotia, New Brunswick and Prince Edward Island who participated in competition.
The Coloured Hockey League is credited by some as being the 1st league to allow the goaltender to leave his feet to cover a puck in 1900. This practice was not permitted elsewhere until the formation of the National Hockey League in 1917.