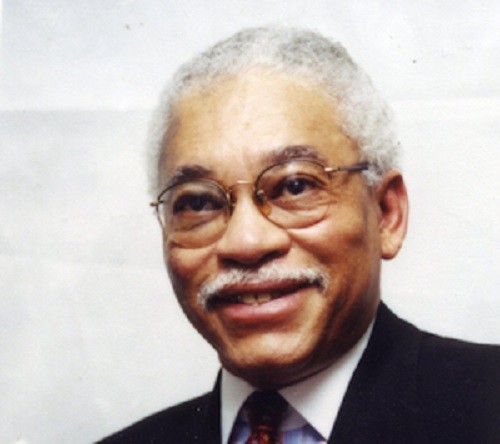 Howard Jeter, U.S. Ambassador to Botswana and later to Nigeria, was born in Maple Ridge, Union County, South Carolina on March 6, 1947 to James Walter Jeter, Jr. and Emma Mattocks Jeter.
Jeter first attended school in a one-room schoolhouse in Maple Ridge. The school had no electricity, heat, or indoor plumbing. In high school, Jeter played the clarinet and drums in the school band and was in the drama club. Jeter graduated from Sims High School in 1964 as the class valedictorian.
Jeter attended Morehouse College in Atlanta, Georgia where he majored in political science and minored in economics and French. At Morehouse, he received a Merrill Study Travel Fellowship through the Institute of European Studies that allowed him to study for a year at the Institute of Studies Pierre in Nantes, France. Jeter's participation in the program encouraged his interests in a career in international relations. After earning his Bachelor's at Morehouse in 1970, Jeter earned a Master's in International Relations and Comparative Politics from Columbia University in New York City, New York and a Master's in Africa Area Studies from the University of California, Los Angeles.
After joining the U.S. Foreign Service, and going through the required training including Portuguese language training, Jeter took up his first overseas assignment, a post in the U.S. Embassy in Maputo, Mozambique in 1979. He later served in the American Embassy in Dar es Salaam, Tanzania and was Deputy Chief of Mission and Charge d'Affaires in Lesotho. From September 1990 to July 1993, Jeter served as Deputy Chief of Mission and Charge d'Affaires at the U.S. Embassy in Windhoek, Namibia.
In 1993 President Bill Clinton nominated Jeter to be U.S. Ambassador to Botswana. He served in the capital, Gaborone, from 1993 to 1996.
source:
http://www.blackpast.org/aah/jeter-howard-franklin-1947