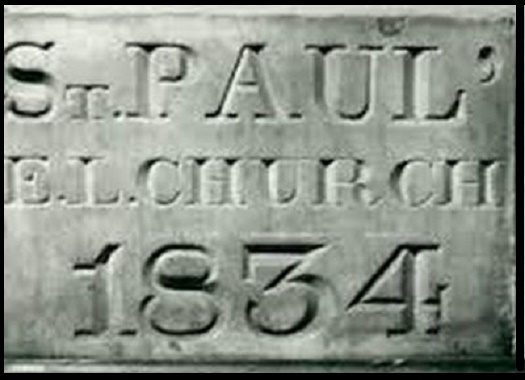 Jehu Jones, Jr., was a black slave and minister born in Charleston, SC. He was named after his father, Jehu Sr., a tailor who gained his freedom in 1798 and later became a businessman, opening an exclusive hotel in Charleston.
Jones, became a member of St. John's Lutheran Church in Charleston in the 1820s. He was ordained twelve years later, in 1832. He later became a missionary to Liberia to accompany freed slaves to Africa. He returned to Charleston after his ordination and was jailed briefly for violating South Carolina's law prohibiting the immigration of free blacks.
He settled in Philadelphia, which was the largest city in the country at the time. In June 1833, the Pennsylvania Ministry determined that Jones should be appointed to labor as a Missionary among the colored people in Philadelphia under the direction.
The St. Paul congregation that Jones founded in Philadelphia decided to build a church and solicit support from other Lutheran congregations. Throughout Jones' life in Philadelphia, he was active in the social and political life of the city. He organized a convention at Temperance Hall with the intent of uniting free blacks to petition local authorities for civil rights in 1845. He was also active in the Moral Reform and Improvement society, an association of black churches in the city dedicated to improving the social conditions of blacks. Jehu Jones died in 1852.
sources:
http://www.blackpast.org/aah/jones-jehu-jr-1786-1852
http://aaregistry.org/historic_events/view/slavery-ministry-jehu-jones